Very Motivational Suprabhat Quotes and Sayings in Hindi You Can Share With Your Facebook and Whatsapp Friends and Family, Good Morning Wishes in Hindi Image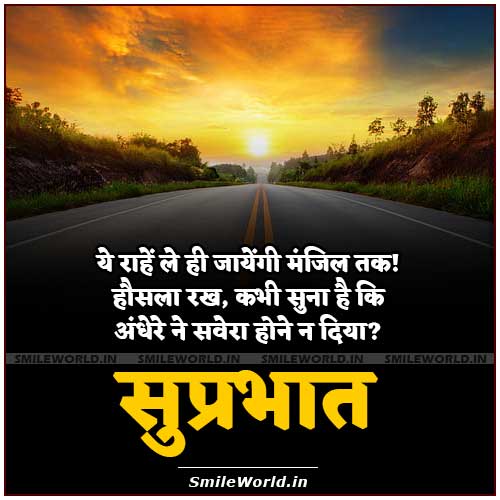 ये राहें ले ही जायेंगी मंजिल तक!
हौसला रख, कभी सुना है कि
अंधेरे ने सवेरा होने न दिया?
सुप्रभात!!
Ye Rahein Le He Jayegi Manzil Tak!
Hausla Rakh, Kabhi Suna Hai Ki…
Andhere Ne Sawera Hone Na Diya??
Good Morning!! / Suprabhat!!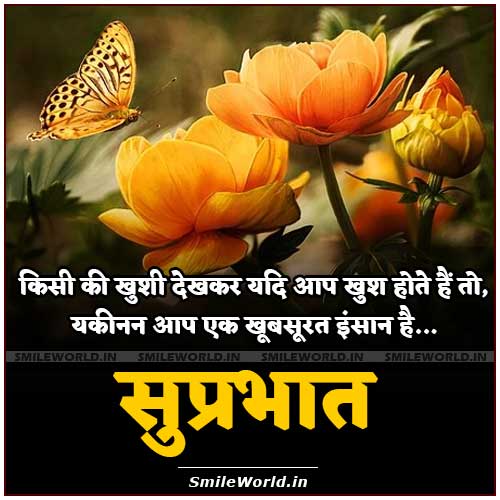 किसी की खुशी देखकर यदि आप खुश होते हैं तो,
यकीनन आप एक खूबसूरत इंसान है…
सुप्रभात।
Kisi Ki Khushi Dekhkar
Yadi Aap Khush Hote Hain To
Yakinan Aap Ek Khubsurat Insaan Hain!!
Good Morning