Anmol Vachan Status, Satya Vachan, Best Collection of Trust Quotes in Hindi and Vishwas Hindi Quotes and Sayings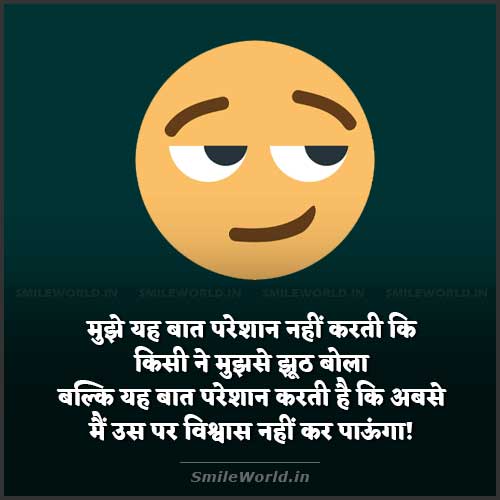 मुझे यह बात परेशान नहीं करती कि किसी ने मुझसे झूठ बोला
बल्कि यह बात परेशान करती है कि अबसे
मैं उस पर विश्वास नहीं कर पाऊंगा….!!
Mujhe Yah Baat Pareshan Nahi Karti
Ki Kisi Ne Mujhse Jhoot Boola…
Blki Yah Baat Pareshan Karti Hai
Ki Abse Mein Us Par Vishwas Nahi Kar Pauga!!
---
शब्द हूँ अभिव्यंजना मैं और एहसास तुम हो
प्रेम हूँ आराधना मैं और विश्वास तुम हो
प्रीत का बन्धन अनूठा ये न छूटा,ये न टूटा
मैं कहीं भी हूँ जहाँ में मेरे ही पास तुम हो…❤
---
तेरे हाथ से मेरा हाथ ना छुटे
तेरा मेरा ये साथ ना छुटे
मेरे जीने की ये आस ना टूटे।
---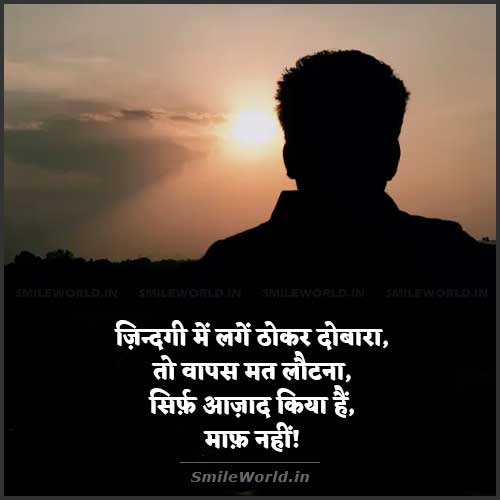 ज़िन्दगी में लगें ठोकर दोबारा,
तो वापस मत लौटना,
सिर्फ़ आज़ाद किया हैं,
माफ़ नहीं।।
---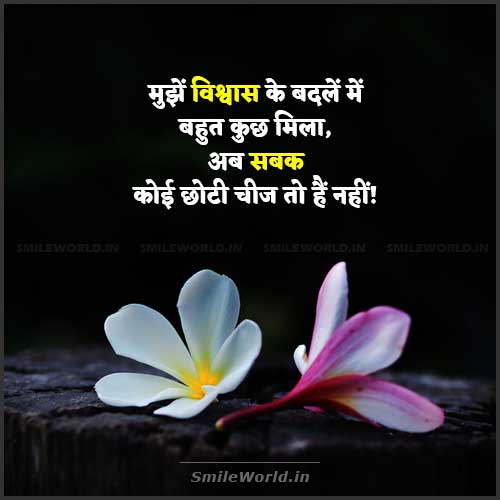 मुझें विश्वास के बदलें में बहुत कुछ मिला,
अब सबक कोई छोटी चीज तो हैं नहीं।
---
खुशनसीब होते वो बच्चे जिन्हें माँ बाप का विश्वास मिलता है
उनके सपनो और ख्वाहिशों के पूरा होने का आश मिलता है
खुशियाली मिलती उन बच्चों को जिनके माँ बाप का सोच है मिलता
तभी तो वो बच्चा जग में रौशन नाम है करता
किश्मत से ही बच्चों को बचपन का सुख है मिलता
जवानी का क्या है अरे कमल तो किचड़ में खिलता
---
खुदा का जो मिला सहारा,
विश्वास हमारा ना हारा
लोगों से बच जाता पर
ये तो अपनो से गया है मारा,
बेचारा विश्वास हमारा