Very Sad Bewafa 2 Line Shayari in Hindi With Images Free Download, Painful Bewafai Shayari in Hindi for Girlfriend and Boyfriend, Dukh Dard Hindi Shayari Pictures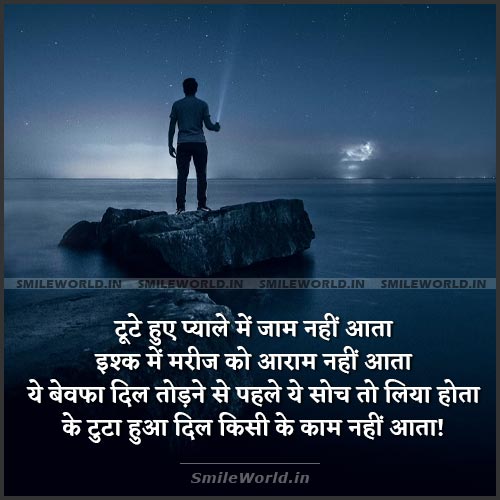 टूटे हुए प्याले में जाम नहीं आता
इश्क में मरीज को आराम नहीं आता
ये बेवफा दिल तोड़ने से पहले ये सोच तो लिया होता
के टुटा हुआ दिल किसी के काम नहीं आता!
Tute Huye Pyale Main Jaam Nahi Aata
Ishq Main Mariz Ko Aram Nahi Aata
Ye Bewafa Dil Todne Se Pahele….
Ye Soch To Liya Hota, Ke Tuta Hua Dil
Kisi Ke Kaam Nahi Aata…..
---
वो बिछड़ के हमसे ये दूरियां कर गई,
न जाने क्यों ये मोहब्बत अधूरी कर गई,
अब हमे तन्हाइयां चुभती है तो क्या हुआ,
कम से कम उसकी सारी तमन्नाएं तो पूरी हो गई।
---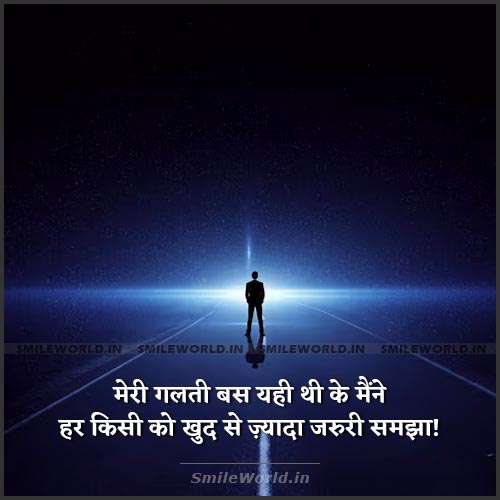 मेरी गलती बस यही थी के मैंने
हर किसी को खुद से ज़्यादा जरुरी समझा
---
बुला रहा है कौन मुझको उस तरफ,
मेरे लिए भी क्या कोई उदास बेक़रार है।
---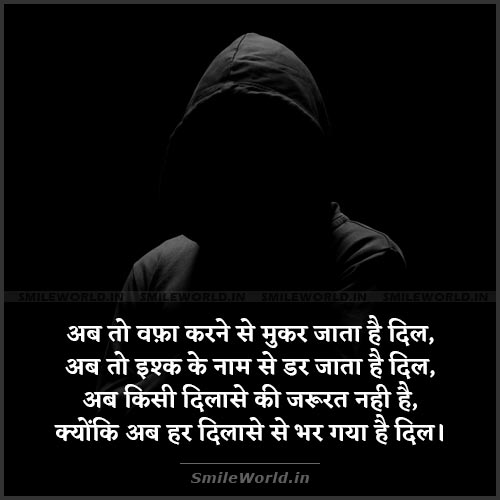 अब तो वफ़ा करने से मुकर जाता है दिल,
अब तो इश्क के नाम से डर जाता है दिल,
अब किसी दिलासे की जरूरत नही है,
क्योंकि अब हर दिलासे से भर गया है दिल।
---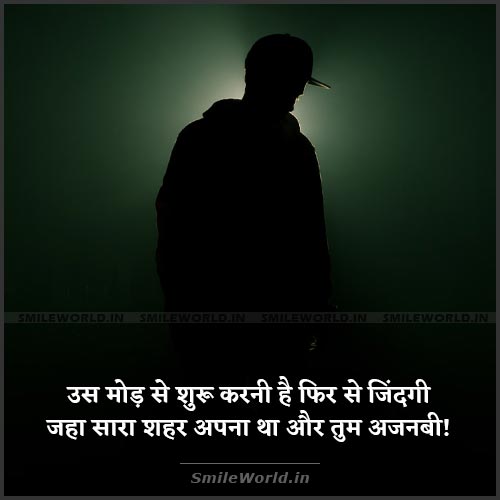 उस मोड़ से शुरू करनी है फिर से जिंदगी
जहा सारा शहर अपना था और तुम अजनबी
---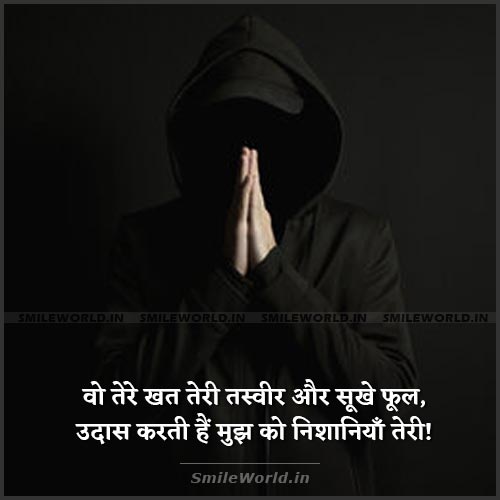 वो तेरे खत तेरी तस्वीर और सूखे फूल,
उदास करती हैं मुझ को निशानियाँ तेरी!
---
होले होले कोई याद आया करता है,
कोई मेरी हर साँसों को महकाया करता है,
उस अजनबी का हर पल शुक्रिया अदा करते हैं,
जो इस नाचीज़ को मोहब्बत सिखाया करता है।