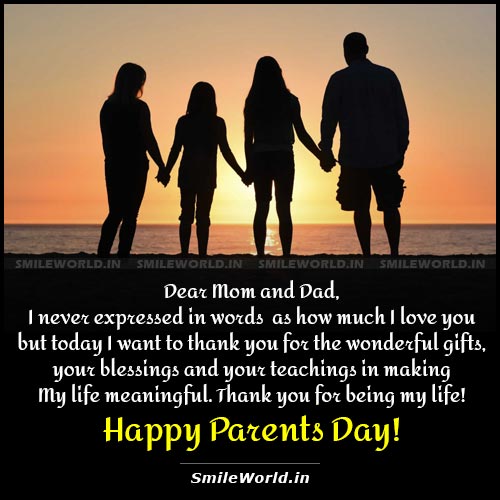 Dear Mom and Dad,
I never expressed in words  as how much I love you
but today I want to thank you for the wonderful gifts,
your blessings and your teachings in making
My life meaningful. Thank you for being my life!
Happy Parents' Day!
---
This Parent's Day, I am wishing for your long and joyous life. Hope you are blessed with an energetic body and a cheerful mind, living through many more adventures holding each other's hands.
---
The biggest blessing for a child is his parents. I feel lucky all the time for having such amazing parents like you!
Happy Parents' Day!
---
Happy Parent's Day,
Mother and Father! I am so fortunate to have a pair of blessings such as you in my life!
---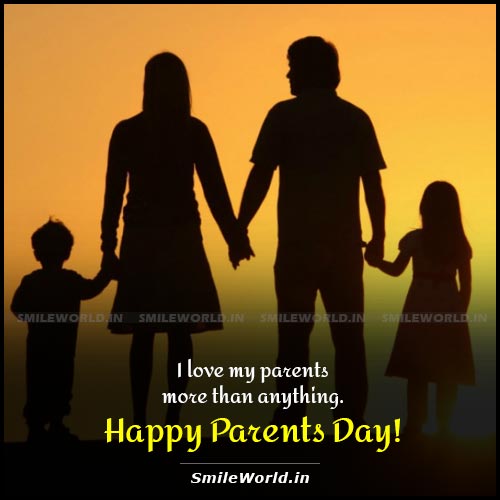 I love my parents
more than anything.
Happy Parents Day!
---
Dear parents,
you have always been my inspiration and my strength…
I feel so blessed to come in this world as your child…..
Thank you for everything… .
Happy Parent's Day to you.
Dear Mom and Dad, I never expressed in words as how much I love you, Best Messages for Mom and Dad on Parents Day Wishes and Greeting Cards for Facebook