Good Intentions Quotes in Hindi, Well-Intentioned Nek Irade Strength Power Quotes in Hindi Best Quotes and Sayings, Free Download Image and Share on Twitter, Instagram, Facebook and Whatsapp Status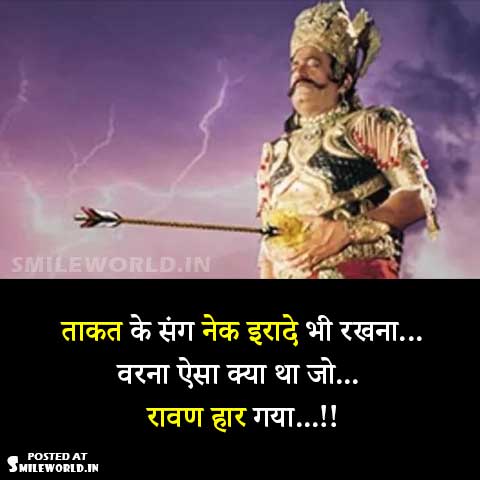 ताकत के संग… नेक इरादे भी रखना…
वरना ऐसा क्या था जो… रावण हार गया…!!
Takat Ke Sang Nek Irade Bhi Rakhna
Warna Aisa Kya Tha Jo Rawan Har Gaya..!!
---
सफलता पाने के लिए
आपको भले तरीके बदलने पड़े!!
मग़र इरादे क़भी भी बदलने नहीं चाहिए!!
---
तेरी सोच और विश्वास में है धार जितनी
तेरे इरादों और तेरे अनुभव की कहानियों में भी
उतनी ही तो है
तेरे डर और तेरी जीत के बीच है दूरी जितनी
तेरे ज़मीन और तेरे आसमान के बीच भी
उतनी ही तो है
लोगों की ईर्ष्या और संदेह में है आग जितनी
तेरे ख्वाहिशों और चाहतों में भी
उतनी ही तो है
तेरी भूल और तेरे अहंकार के बीच है दूरी जितनी
तेरे घुटनों से ज़मीन के बीच भी
उतनी ही तो है
---
ये वादे ये इरादे और ये ज़ज़्बाते
ख़ुशी में तड़पना और ग़मों में हँसना
छिप-छिप के रोना
और महफिलों में हँसना
यह सब बस धुँआ है
ये जो तू उछल रहा है ना अभी
ये और कुछ नहीं
बस तेरी माँ की सच्ची दुआ है।