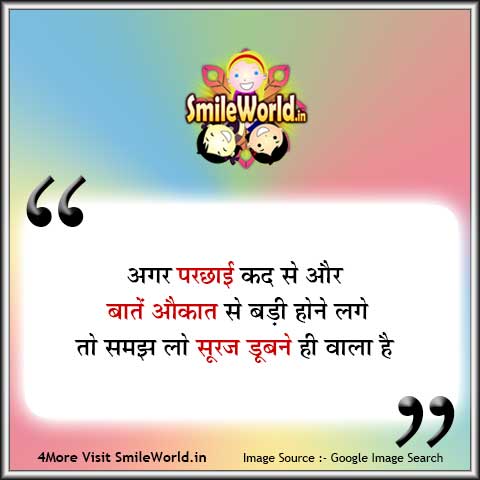 अगर परछाई कद से और
बातें औकात से बड़ी होने लगे
तो समझ लो सूरज डूबने ही वाला है!
Agar Parchai Kad Se Aur
Baatein Aukat Se Badi Hone Lage
To Samjh Lo Suraj Dubne He Wala Hai!!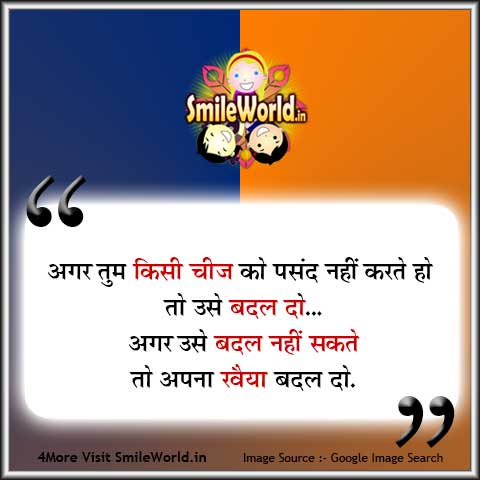 अगर तुम किसी चीज को पसंद नहीं करते हो
तो उसे बदल दो…
अगर उसे बदल नहीं सकते
तो अपना रवैया बदल दो…
Agar Tum Kisi Chij Ko Pashnd Nahi Karte Ho
To Use Badal Do…
Agar Use Badal Nahi Sakte To
Apna Rawaiya Badal Do….