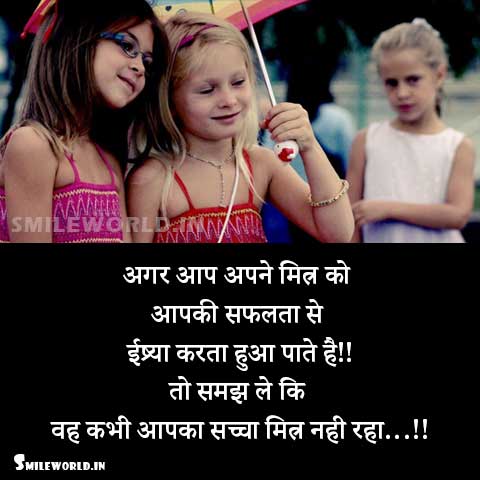 अगर आप अपने मित्र को आपकी सफलता से ईष्र्या करता हुआ पाते है!!
तो समझ ले कि वह कभी आपका सच्चा मित्र नही रहा…!!
Agar Aap Apne Mitra Ko Apki Safalta Se Irshya Karta Hua Pate Hai…
To Samjh Le Ki Wah Kabhi Bhi Aapka Saccha Mitra / Dost Nahi Raha…!!
---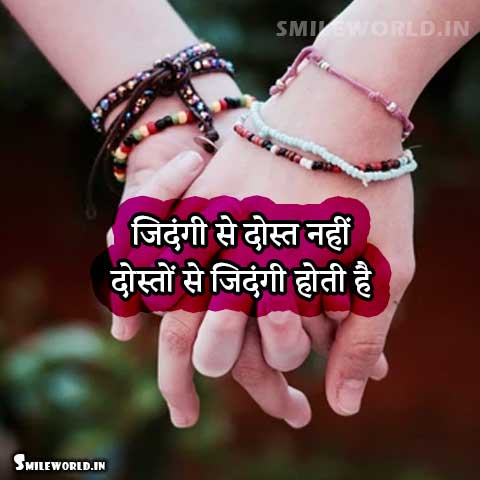 जिदंगी से दोस्त नहीं…
दोस्तो से जिदंगी होती है…
Zindagi Se Dost Nahi
Doston Se Zindagi Hoti Hai
---
कैसे बताऊ तू मेरे लिए कितना ख़ास हैं।
दूर होकर भी मेरे दिल के कितना पास हैं।
हर ख़ुशी-दुःख में मेरा एक तू ही तो साथ हैं।
---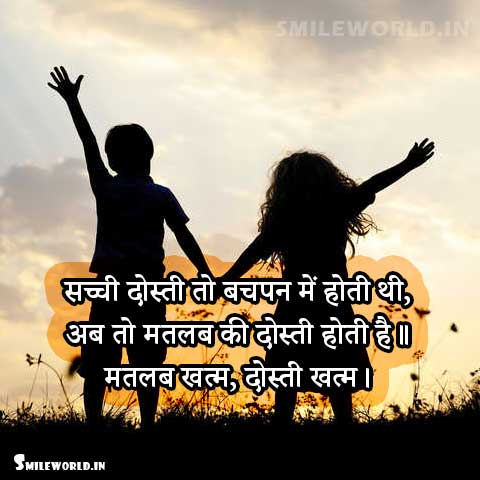 सच्ची दोस्ती तो बचपन में होती थी,
अब तो मतलब की दोस्ती होती है।।
मतलब खत्म, दोस्ती खत्म।
Sacchi Dosti To Bachpan Mein Hoti Thi,
Ab To Matlab Ki Dosti Hoti Hai,
Matlab Khatam, Dosti Khtam
---
वो नाराज़ भी होते हैं और प्यार भी करते हैं ,
इनका़र भी करते हैं और इक़रार भो करते हैं।
ये दोस्ती हमारी कितनी अजीब है "गुडिया"
एक दूसरे से हम यूं ही तकरार भी करते हैं!