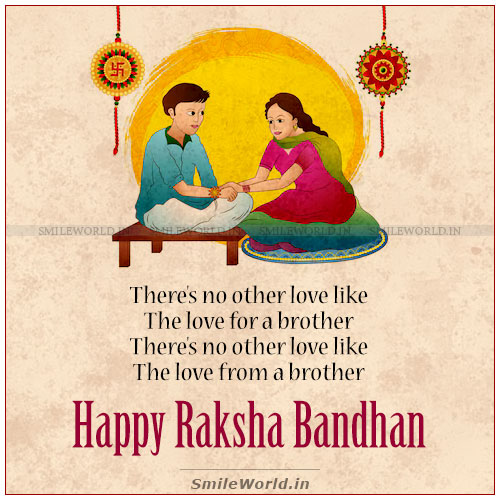 There's no other love like
The love for a brother
There's no other love like
The love from a brother
Happy Raksha Bandhan!
My love for you is measureless.
My blessings to you are unlimited.
Dear Brother, you will always be my friend, a guide and a hero.
Happy Raksha Bandhan My Sweet Brother
You were always my best friend, looking out for me, making sure the path I travelled on was smooth. Even if I searched the world over, there cannot be a better brother than you. Wishing you life's best always.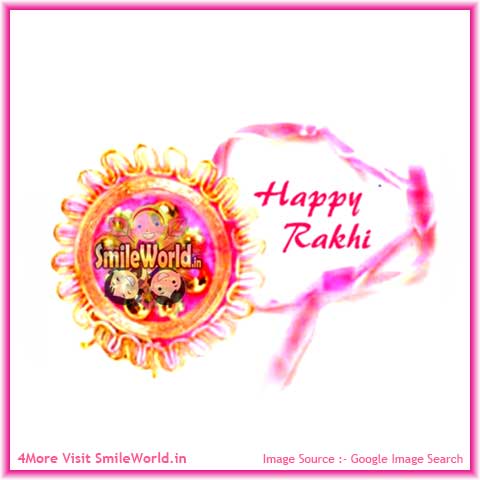 Aaj Din Bahut Khaas Hai,
Behan KE Liye Kuch Mere Paas Hai,
Uske Sukun Ki Khaatir Oh Behnaa..
Tera Bhaiya Hamesha Tere Aas-Paas Hai !!
Happy Rakhsha Bandhan Meri Pyari Behaniya
Brother is one of the most precious gift
sent by almighty to me and
the most precious relation celebrated by us on earth,
Sweet Rakhi Day Wishes to My Sweet Brother!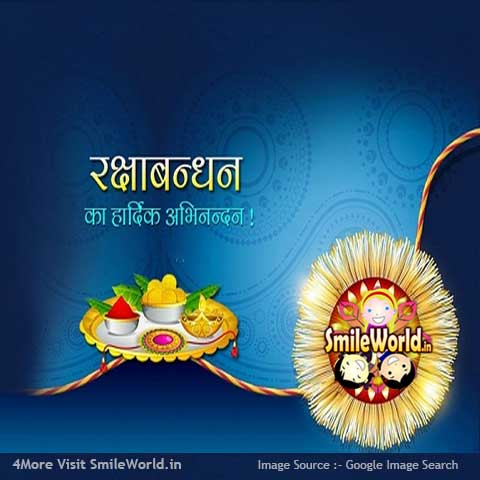 Jab khuda ne duniya ko banaya hoga ,
ek baat se ghabraya hoga
kaise rakhunga khayal itni ladkiyo ka,
tab us ne sab ke liye ek bhai banaya hoga.
Happy rakhi!!! ——- Best Wishes for FB
You helped me while I was in trouble,
you made me feel safe when
I was scared and other things you did to make me happy.
Thanks is insufficient for all this.
Happy Raksha Bandhan to you, Brother
My brother is my best friend.
You stand by me when I am alone,
you make feel happy when I am low.
Thanks for being for me always,
Dear Brother.
Happy Raksha Bandhan. —– SMS Wishes for Rakhi
Bachpan ki wo bheeni smritiyan Lekar aaya
Rakhi ka tyohaar Baat-baat par wo roothna mera
Sneh tumhara jyun babul ka pyaar Mubarak ho
Bhaiya tumhein Raksha Bandhan ka ye tyohaar!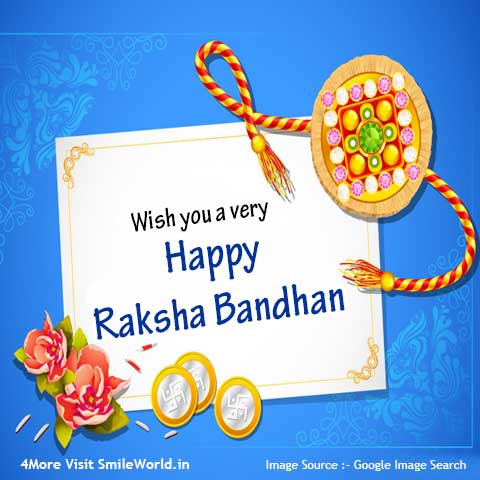 Rakhi is the combination of five meaningful words.
R: rock strong relationship
A: acceptance all along
K: kindness to the core
H: heartwarming presence
I: idealistic relationship,
Happy Raksha Bandhan.
The loving occasion of Raksha Bandhan is the best time brother, to reminisce fondly the wonderful moment we have spent together, sharing each other's joys and sorrows. Thanks for spreading smiles everywhere and making life so beautiful, meaningful and happy… My Dear Brother.
Friends come and go,
but you my dear brother,
are always there!
Happy Raksha Bandhan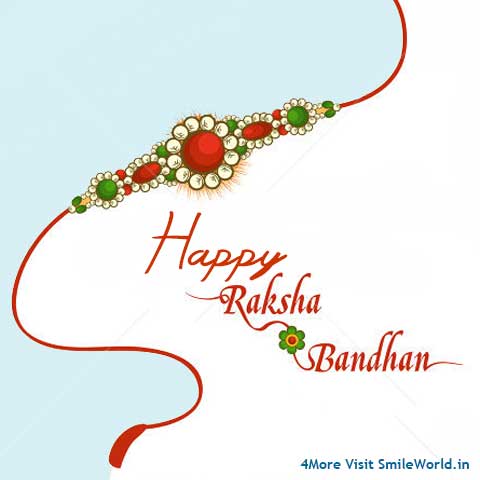 To My Most Loving Sis… (Ashudidi,Kishori, Sonudidi),
My Sister, My Friend,
We have been through a lot,
Some rough times,
Some sad times,
Some fun times,
Some good times,
Some times I'll never forget,
And some time I wish I could,
You are not only my sister,
But my best friend I could ever have,
We have been through a lot together,
And I hope there are more good ones to come.
Raksha Bandhan is the Brother and Sister Festival In this Day All the Sister Tie Rakhi on his Brother Wrist. Then brother give him in return, the brother ritually pledges to protect and take care of his sister under all circumstances with a gift.
If I can choose my brother in next life, then it will be you. Love u bro,
Happy Raksha Bandhan. Quotes in English