Get Romantic Good Night Sweet Dreams Status Images, Good Night Best Hindi Shayari Status, Subh Ratri / Good Night Wishes for Girlfriend Share on Facebook and Whatsapp Status Update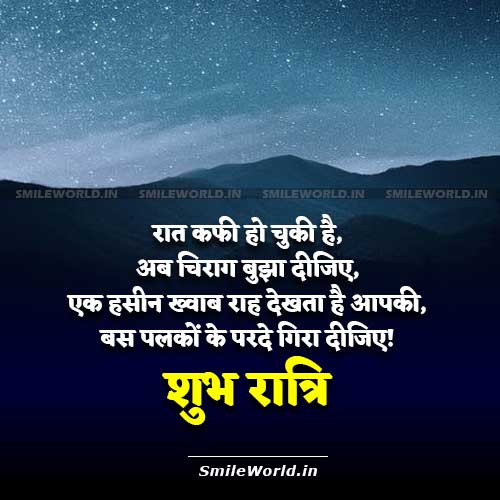 रात कफी हो चुकी है,
अब चिराग बुझा दीजिए,
एक हसीन ख्वाब राह देखता है आपकी,
बस पलकों के परदे गिरा दीजिए…
".*. शुभ रात्रि .*.".
Raat Kafi Ho Chuki Hai,
Ab Chirag Bujha Dijiye,
Ek Haseen Khuwab Rah Dekhta Hai Aapki,
Bas Palkon Ke Parde Gira Dijiye….
".*.Good Night … Sweet Dreams….*.".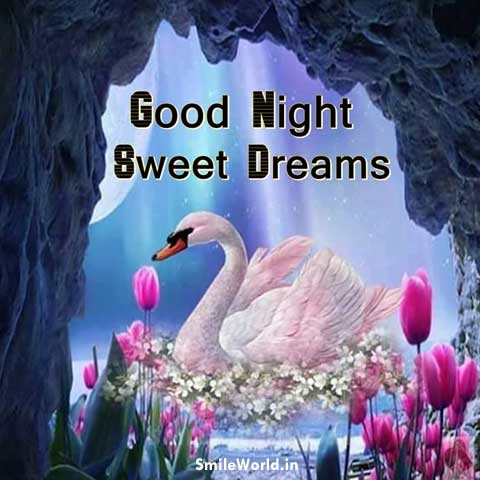 Let the darkness of your hair unfold
this evening and your
sparkling eyes adds glow to the moonlight.
Let me land in the palace of
your dreams and bade you Good Night.
Good Night Wishes in English With Images
I'm in my bed,
and You're in yours,
one of u is in the wrong place.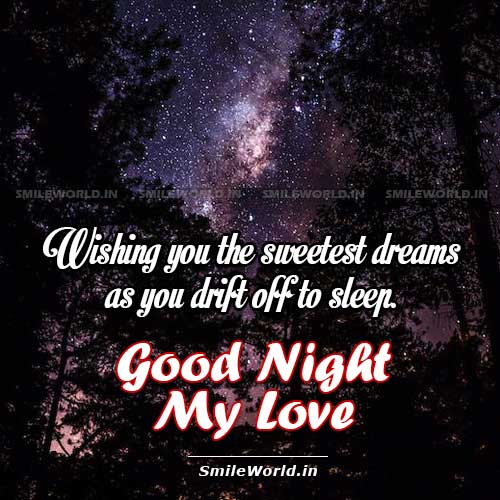 Wishing you the sweetest dreams
as you drift off to sleep.
Good night my love
---
Don't Lose Hope.
You never know what tomorrow will bring for you.
---
Good Night Real World,
Hello Dream World.
---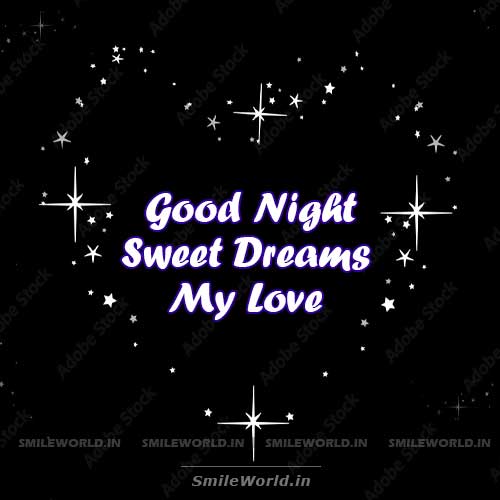 Dear Sleep I know we had problems when
I was younger, but now I love you.
---
The Best Bridge between despair
and hope is a goodnight's sleep
---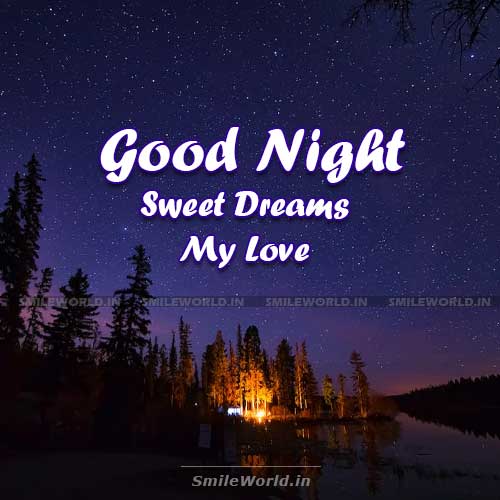 One day,
I shall rule the world,
until then I am going to bed.
Good Night
---
I hate my mind when my thoughts don't shut up,
and I am trying to sleep. Huh.
---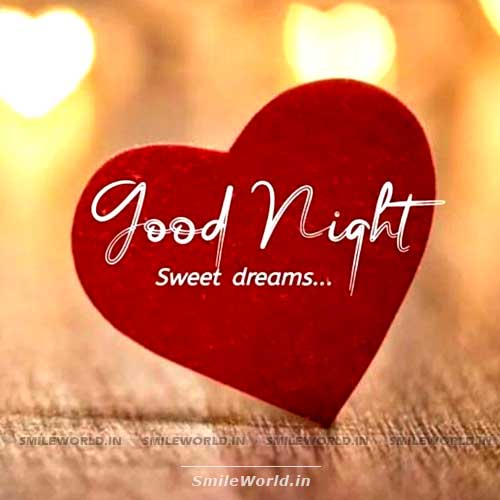 And tonight I will fall asleep,
with you in my heart.
---
That Time of the Night,
When I ask myself
" Aakhir meri life jaa kidhar rahi hai"
---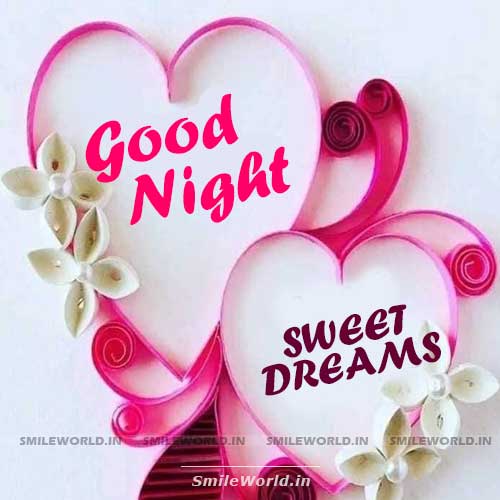 Sleeping is nice,
at least you can forget about everything and make her yours all night.
---
One Day,
you will never have to say Goodbye,
only Good Night.
---
Raat Bhar Chalti Rahtin Hai Ungliyaan Mobile Par,
Kitaab Seene Par Rakhkar Soye Huye Zamanaa Ho Gaya.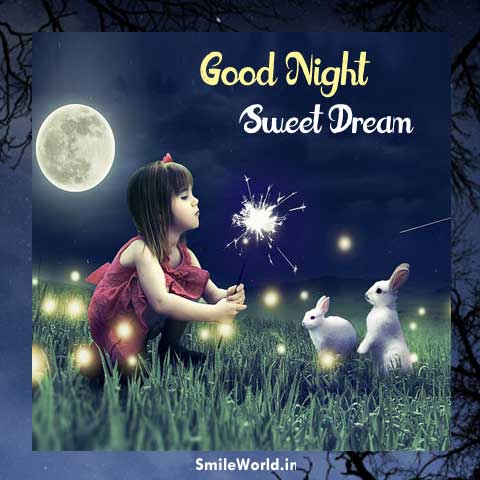 Good Night Wishes in Hindi Shayari With Images
दिल की किताब में गुलाब उनका था,
रात की नींद में ख्वाब उनका था,
कितना प्यार करते हो जब हमने पूछा,
मर जायंगे तुम्हारे बिना ये जबाब उनका था.
---
जाने उस शख्स को कैसे ये हुनर आता है,
रात होती है तो आँखों में उतर आता है,
मैं उस के खयालो से बच के कहाँ जाऊं,
वो मेरी सोच के हर रस्ते पे नजर आता है !
---
ए पलक तु बन्‍द हो जा,
ख्‍बाबों में उसकी सूरत तो नजर आयेगी,
इन्‍तजार तो सुबह दुबारा शुरू होगी,
कम से कम रात तो खुशी से कट जायेगी!
---
आपके होठों पे मुस्कान भेज दूँ,
आपके पास अपनी यादें भेज दूँ,
सोने का हुआ है वक्त अभी,
आपके लिए प्यारा सा ख्वाब भेज दूँ.
Good Night.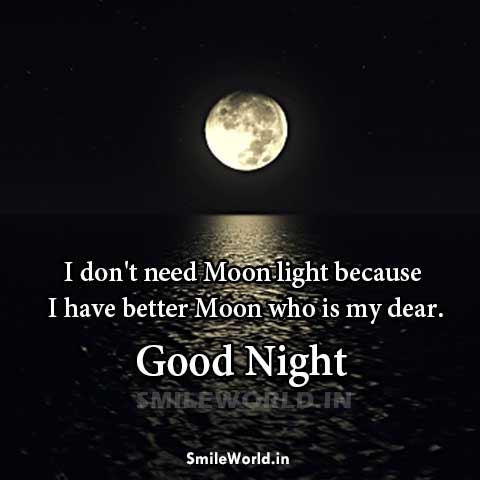 I don't need Moon light because
I have better Moon who is my dear.
Good Night Sweetheart