Pyar Aur Vishwas Kabhi Mat Khona Love & Trust Quotes Hindi, Satya Vachan and Anmol Vachan Quotes and Sayings in Hindi Share With Your Friends and Family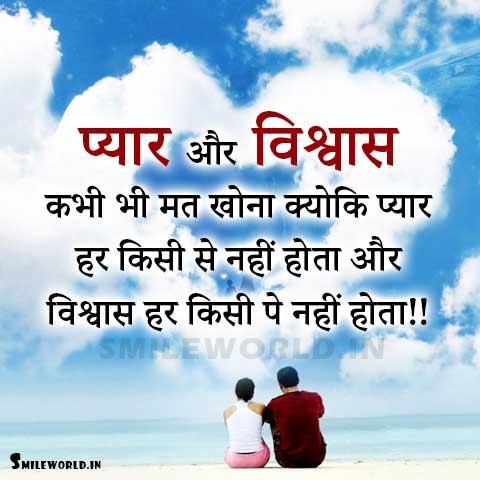 प्यार और विश्वास..
कभी भी मत खोना क्योकि प्यार
हर किसी  से नहीं होता और
विश्वास हर किसी पे नहीं होता!!
Pyar Aur Vishwas….
Kabhi Mat Khona Kyunki…
Pyar Har Kisi Se Nahi Hota Aur
Vishwas Har Kisi Pe Nahi Hota…!!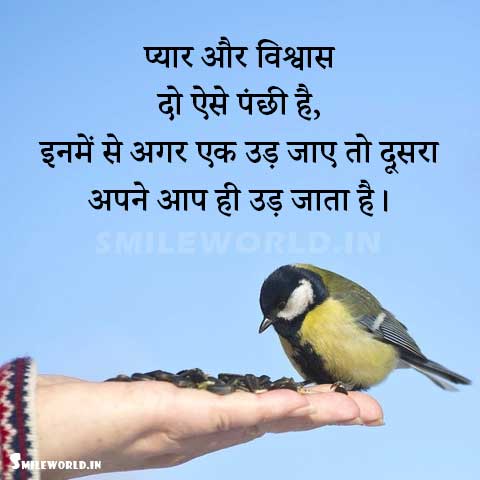 प्यार और विश्वास
दो ऐसे पंछी है,
इनमें से अगर एक उड़ जाए तो दूसरा
अपने आप ही उड़ जाता है।
Pyar Aur Vishwas
Do Aise Panchi Hai,
Enmein Se Agar
Ek Udh Jaye To
Dusra Apne Aap He Ud Jata Hai!