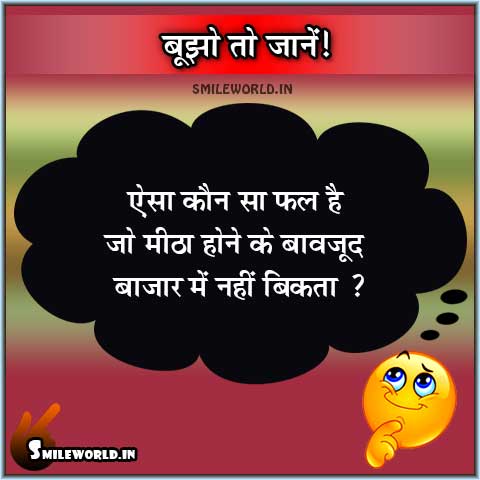 ऐसा कौन सा फल है,
जो मीठा होने के बावजूद बाज़ार में नहीं बिकता ?
जवाब:- सब्र का फल!
Aisa Koun Sa Phaal Hai,
Jo Meetha Hone Ke Bad Bhi
Bajar Main Nahi Bikta??
Answer:- Sabra Ka Phaal!
Paheli Bujho to Jane with Answer in Hindi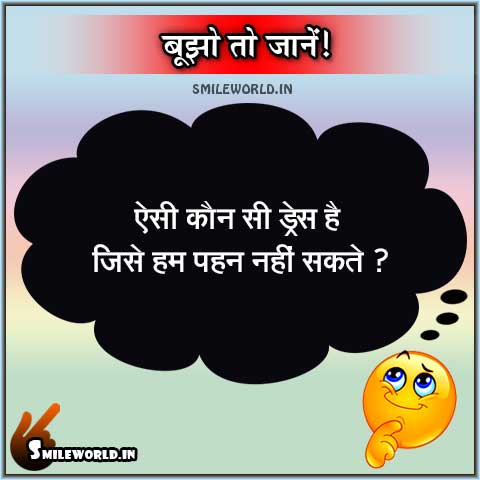 ऐसी कौन सी ड्रेस है
जिसे हम पहन नहीं सकते ?
जवाब:- एड्रेस!
Aise Koun Si Dress Hai,
Jise Ham Pahan Nahi Sakte??
Answer:- Address!