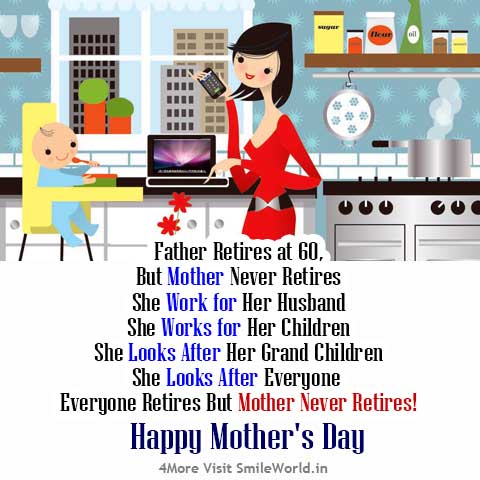 Father Retires at 60,
But Mother Never Retires
She Work for Her Husband
She Works for Her Children
She Looks After Her Grand Children
She Looks After Everyone
Everyone Retires But Mother Never Retires!
Happy Mother's Day!
---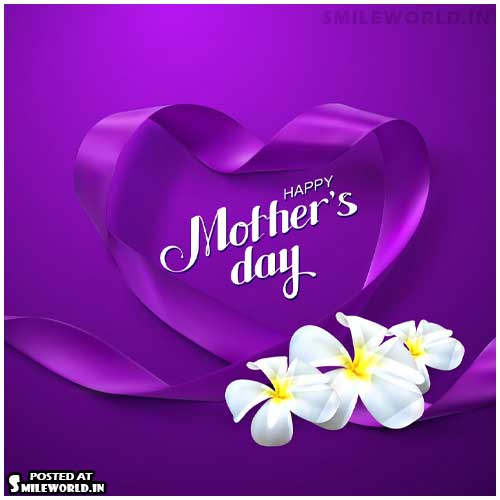 HAPPY MOTHER'S DAY
When mom scolds me it feels
like a toad singing a song to bring rain in my
eyes. Later I realized, rain was required
for a good harvest.
When mom embraces me it feels like
a belt around my waist too tight. Later
I realized, without something tight I
would have fallen with the loose ones.
When mom praises me it feels like
Nestor laughing at
his own jokes. Later I realized,
every smile that people gave
for my success
was fake except my
mother's laughter.
---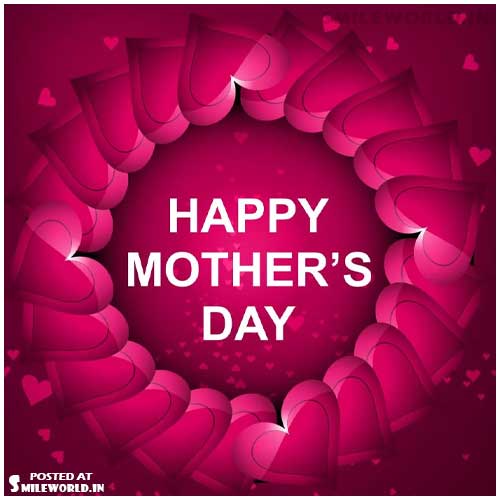 Everyone was posting quote for
❤ MOM ❤
She opened her diary
and
silently wrote,
Happy Mother's Day, Papa
---
Second by second… minutes end
Minute by minute…hours end
Hour by hour… days end
Day by day…weeks end
Week by week… months end
Month by month… years end
Year by year… centuries end
But the endless love of maa never ends…
---
It's for both of them!
She has been my unconditional love…
Gratitudes are infinite…
Happy Mommy's day ma!!
Still, Is this day meant only for moms?!
As even a mother will burst out
her sorrows and be frustrated at some point.
But a Daddy will dump everything within him..
all his pain, still smiling and working with
all his soul to fullfill the family…
Happy mother's day Daddy!!!
---
At her home entrance…
A bouquet with a card,
wishing Happy Mother's Day!
Her neighbours – Does she has a child?
How would it be?!
Her favourite student knew
how to surprise her each time.