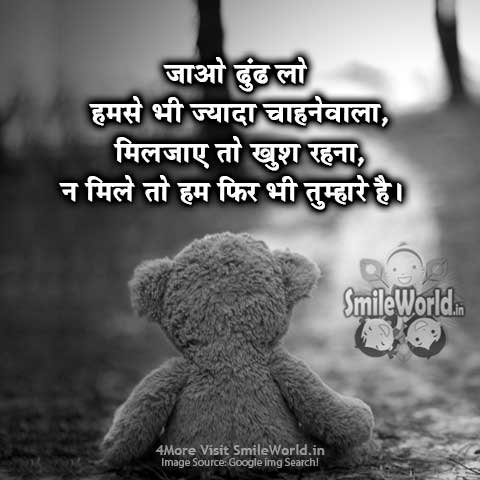 जाओ ढुंढ लो
हमसे भी ज्‍यादा चाहनेवाला,
मिलजाए तो खुश रहना,
न मिले तो हम फिर भी तुम्‍हारे है।
Jao Dund Lo
Humse Bhi Jyda Chahne Wala
Mil Jaye To Khush Rehna,
Na Mile To Hum Phir Bhi Tumhare Hain!!.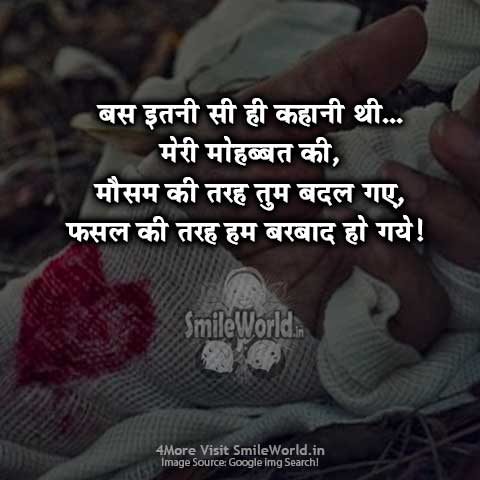 बस इतनी सी ही कहानी थी…
मेरी मोहब्‍बत की,
मौसम की तरह तुम बदल गए,
फसल की तरह हम बरबाद हो गये!!
Bas Etni Si He Kahani Thi…
Meri Mohabbat Ki,
Mausam Ki Tarah Tum Badal Gaye
Fasal Ki Tarah Hum Barbad Ho Gaye!!