Latest Collection of Happy Raksha Bandhan Wishes in Hindi for Bhai / Bhaiya, Rakhi Greetings and Messages in Hindi for Facebook and Whatsapp Status Update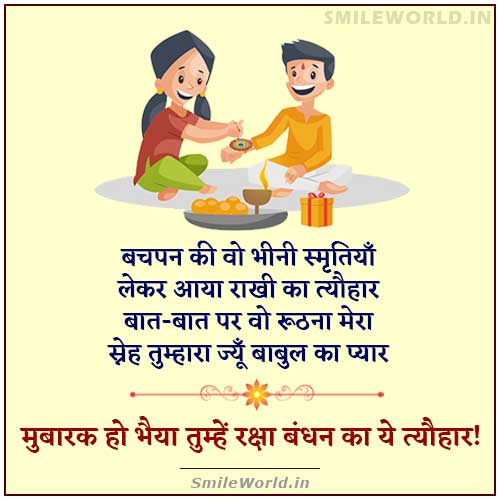 बचपन की वो भीनी स्मृतियाँ
लेकर आया राखी का त्यौहार
बात-बात पर वो रूठना मेरा
स्नेह तुम्हारा ज्यूँ बाबुल का प्यार
मुबारक हो भैया तुम्हें रक्षा बंधन का ये त्यौहार!
Bachpan Ki Wo Bhini Smrtiyan,
Lekar Aaya Rakhi Ka Tyohar,
Baat-Baat Par Wo Ruthna Mera,
Sneh Tumhara Jyun Babul Ka Pyar,
Mubarakh Ho Bhaiya Tumhe…
Raksha Bandhan Ka Ye Tyohar!!
---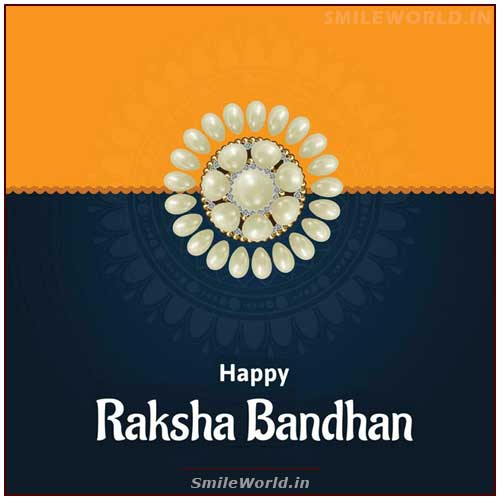 ज़िन्दगी में कुछ रिश्ते बहुत खास होते हैं
क्योंकि वो हमारे सफ़र के दौरान बनते हैं
ये रिश्ते हमेशा हमारी हर छोटी-बड़ी लम्हों में मयस्सर होते हैं
हम उनसे दूर होते हैं पर उन्हें हमारा ख्याल जरूर रहता है
ऐसे रिश्तों के नाम आज
सभी को मेरी तरफ से रक्षाबंधन कि बहुत बहुत बधाई।
---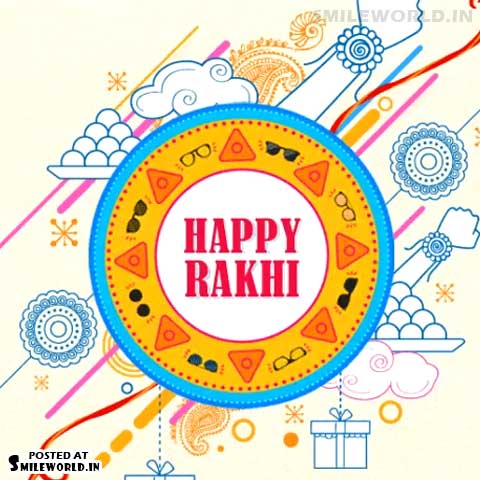 यूं तो डांटती बहुत है तू मुझे,
पर फ़ानुस की तरह और किसी ने
इस आतिश को बचाया नहीं।
असरार हो मेरे या मेरी कोई ख्वाहिश,
तुझसे कभी कुछ पिन्हां नहीं,
क्योंकि यकीन तुझ सा और किसी पर है नहीं।
यूं तो खामियां लाख थी मुझमें,
पर तकमील तुझ सा किसी ने किया नहीं।
आज के दिन, भले ही हम साथ नहीं,
राखी तो है कलाई पर,
पर बांधने के लिए तेरे हाथ नहीं।
दूरियां कितनी भी हो बीच हमारे,
पर कुर्बत यह रिश्ता दूरियों से बंधा नहीं।
यूं तो मारा बहुत है मैने तुझे,
पर तेरे जितना प्यार भी किसी को किया नहीं।