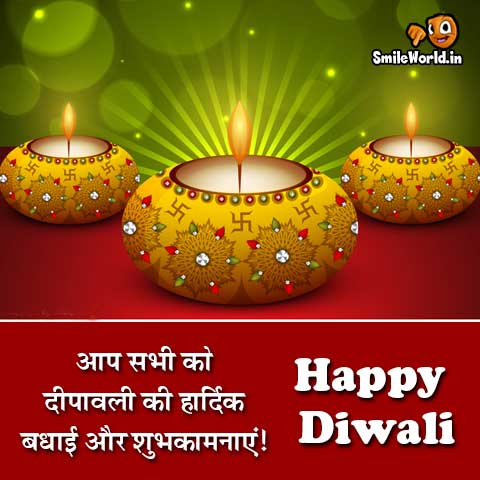 आप सभी को दीपावली की हार्दिक
बधाई और शुभकामनाएं!
Deep jalte jagmagate rahe,
Hum aapko aap hame yaad aate rahe,
Jab tak zindagi hai,
Dua hai hamari,
Aap chand ki tarah zagmagate rahe.
खुशी आसपास घूमती रहे,
यश इतना फैले की
कस्तूरी शरमा जाए,
लक्ष्मी की कृपा इतनी हो कि
बालाजी भी देखते रह जाएं,
हैप्पी दिवाली!
Jugmag jalen ye sunder deep,
Charon taraf roshni hi roshni ho,
Meri hai duha yahee, is diwali par
Honton par aapke bas hasi he hasi ho!!
Latest Diwali / Deepawali Wishes in Hindi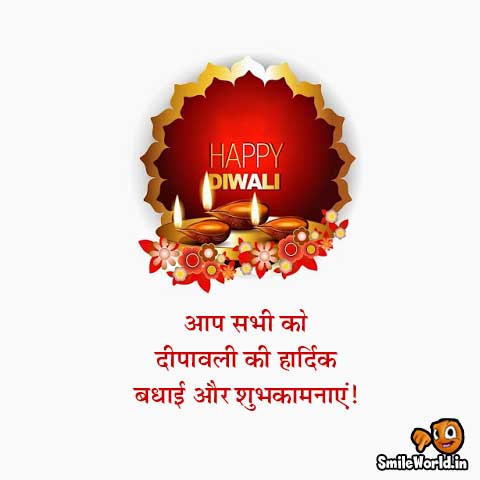 दीपक की रोशनी
मिठाईयों की मिठास
पटाखों की बौछार
धन धान की बरसात हर पल
हर दिन आपके लिए लाए
धनतेरस का त्यौहार
हैप्पी दिवाली!
Muskarte hanste deep tum jalana,
Jivan main nai khushiyon ko lana,
Dukh dard apne bhool kar,
Sabko gale lagna, sabko gale lagna… Happy Deepawali
दीपावली में खूब
बम, पटाखे चलाएं
पड़ोसियों की नींद उड़ाएं
और लोगों को बहरा बनाएं
आपको दीपावली की हार्दिक बधाई!
Dosto ke bina jindgi bekar hai,
Dosto se hi to jindgi me bahar hai.!
Dosti ki ye dunia diwani hai,
Dost sath hai to har lamha diwali hai.
लक्ष्मी आए इतनी कि सब जगह आपका नाम हो,
दिन रात व्यापार बढ़े आपका इतना अधिक काम हो,
घर और समाज में आप बने सरताज,
यहीं कामना है हमारी आपके लिए,
दिवाली की ढेरों शुभकामनाएं!
Best Diwali Wallpapers Messages SMS in Hindi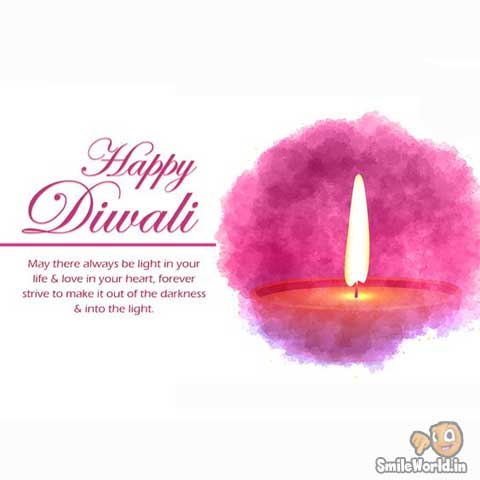 Har diya aap ki dehleez par jale,
Har phool aapke aangan me khile,
Aap ka safar ho itna haseen ki,
Har khushi aap ke saath chale.
Happy Deepavali
इस दिवाली में हमारी
कामना है कि आपका हर सपना पूरा हो,
और आप सफलता के उंचे मुकाम पर हो
दीपावली की हार्दिक बधाई और शुभकामनाएं!
Gul ne gulshan se gulfam bheja hai,
sitaro ne gagan se salam bheja hai,
Mubarak ho apko ye "DIWALI"
Humne tahe dil se yeh paigam bheja hai.
Happy Diwali SMS for Facebook and Whatsapp Status