Love Shayari in Hindi with Image, Express Your Love / Pyar Feelings With Best Hindi Shayari With Images for Boyfriend and Girlfriend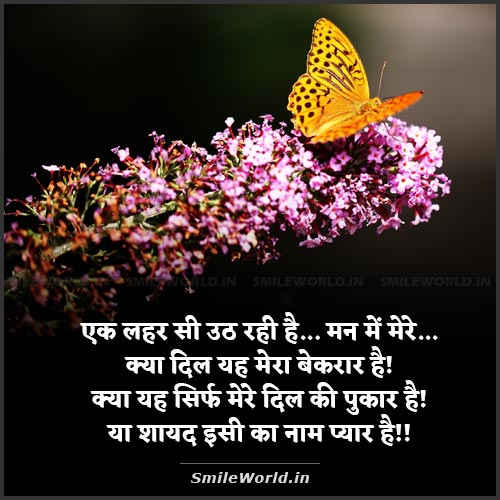 एक लहर सी उठ रही है… मन में मेरे…
क्या दिल यह मेरा बेकरार है!
क्या यह सिर्फ मेरे दिल की पुकार है!
या शायद इसी का नाम प्यार है!!
Ek Lahar Si Uth Rahi Hai Man Main Mere…
Kya Dil Yah Mera Bekarar Hai…
Kya Yah Sirf Mere Dil Ki Pukar Hai
Ya Shayad Isi Ka Naam PYAR Hai!!
---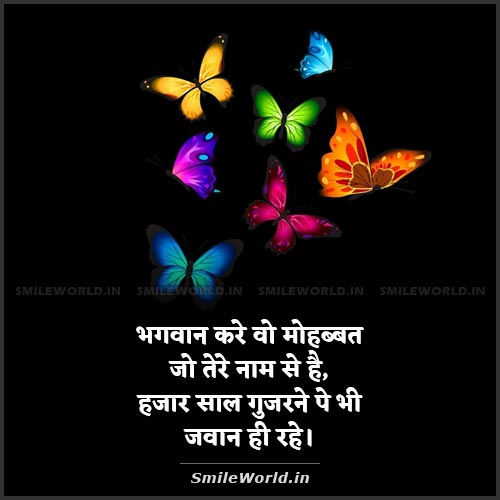 भगवान करे वो मोहब्बत
जो तेरे नाम से है,
हजार साल गुजरने पे भी
जवान ही रहे।
---
दीवानगी मे कुछ ऐसा कर जाएंगे।
महोब्बत की सारी हदे पार कर जाएंगे,
वादा है तुमसे दिल बनकर तुम धड़कोगे
और सांस बनकर हम आएँगे।।
---
बहुत कुछ है पास लेकिन कुछ भी न रहा
उसकी ही जुस्तजू थी और वो ही न रहा
कहता था कि इक पल न रहेंगे तेरे वगैर
हम दोनो रह गये बस वो वादा ही न रहा
---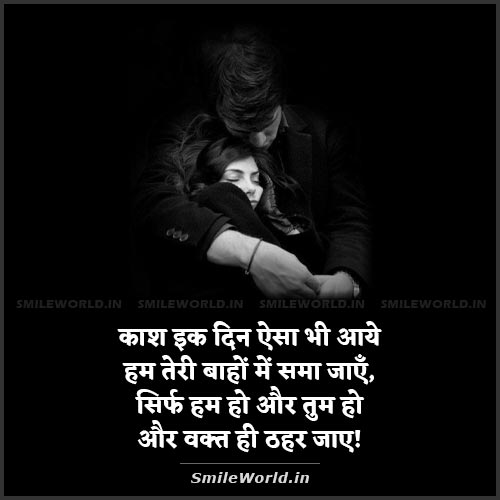 काश इक दिन ऐसा भी आये हम तेरी बाहों में समा जाएँ,
सिर्फ हम हो और तुम हो और वक्त ही ठहर जाए।