Get Best Good Night Messages / Shayari in Hindi Status With Images for Facebook, Instagram, Twitter and Whatsapp Status Update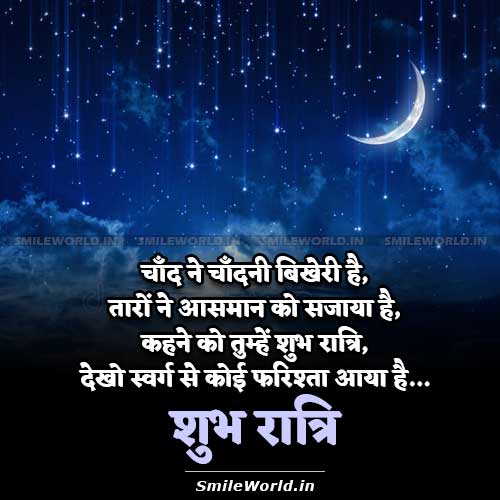 चाँद ने चाँदनी बिखेरी है,
तारों ने आसमान को सजाया है,
कहने को तुम्हें शुभ रात्रि,
देखो स्वर्ग से कोई फरिश्ता आया है…
शुभ रात्रि..!!
Chand Ne Chandni Bikheri Hai,
Taron Ne Aasman Ko Sajaya Hai,
Kehne Ko Tumhe "Shubh Ratri"
Dekho Suwarg Se Koi Farishta Aaya Hai
Good Night Take Care!!
ये ग़म भी बड़ा अजीब होता है
हर किसी के करीब होता है
जो दिल से इससे दूर कर दे
वो खुसनसीब होता है
गुड नाईट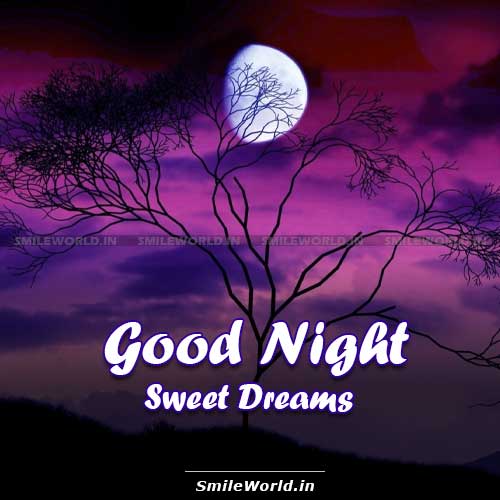 जाने उस शख्स को कैसे ये हुनर आता है,
रात होती है तो आँखों में उतर आता है,
मैं उस के खयालो से बच के कहाँ जाऊं,
वो मेरी सोच के हर रस्ते पे नजर आता है।
दिल मे दोस्ती का सिलसिला रहने दिया
जला डाले उसके सारे खत बस पता रहने दिया
गुड नाईट