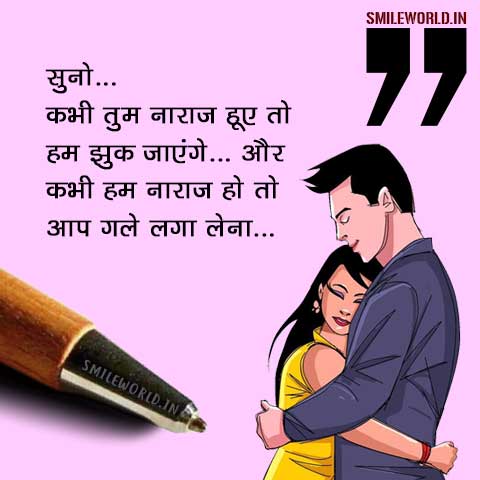 सुनो…
कभी तुम नाराज हूए तो हम झुक जाएंगे
कभी हम नाराज हो तो आप गले लगा लेना।
Suno…
Kabhi Tum Naraz Huye To Hum Jhuk Jayenge,
Aur Kabhi Hum Naraz Ho To Aap Gale Laga Lena!!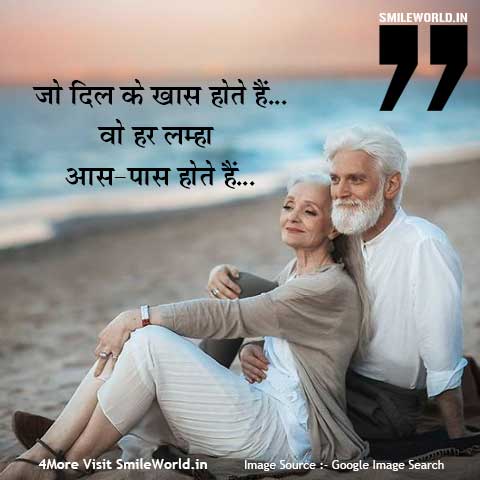 जो दिल के ख़ास होते हैं…
वो हर लम्हा आस पास होते हैं.
Jo Dil Ke Khash Hote Hain,
Wo Har Lamha Ass Pass Hote Hain!