Satya Vachan Best Anmol Vachan Quotes in Hindi Share With Facebook and Whatsapp Friends and Family,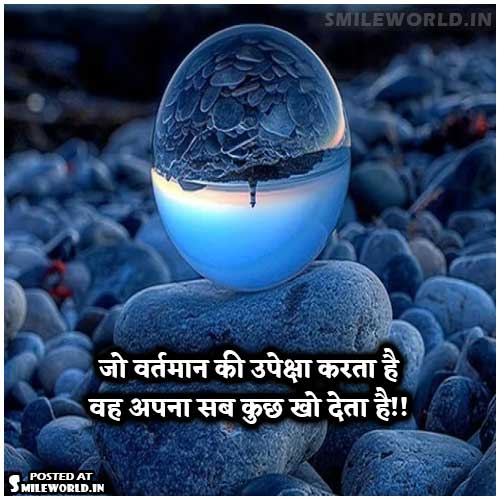 जो वर्तमान की उपेक्षा करता है
वह अपना सब कुछ खो देता है!!
Jo Vartman Ki Upekcha Karta Hai
Wah Apna Sab Kuch Kho Deta Hai ~ Anmol Vachan
---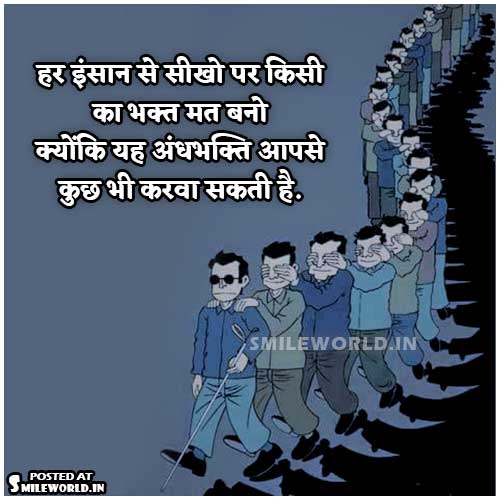 हर इंसान से सीखो पर किसी
का भक्त मत बनो
क्योंकि यह अंधभक्ति आपसे
कुछ भी करवा सकती है.
---
आग तो वह लगाए थे हमारे घर को जलाने
के लिए पर ऐन वक्त पर हवा ने अपना रुख बदल
लिया और खुद ही जलकर खाक हो गए..
---
दिल में अपनों और गैरों को फर्क करने वाली
दीवार बहुत ही पतली होती है। इसीलिए हर
बात और हर जवाब थोड़ा सोच समझ कर
दीजिए। अन्यथा मालूम नहीं चलेगा कि आप
कब अपनों से गैरों के श्रेणी में चले गए हैं।
---
आने-जाने का सिलसिला तो यूं ही लगा रहेगा
क्यों व्यर्थ मे आंसू बहा रहे हो।
सारे हैं पानी के बुलबुले समंदर तक साथ चलने का,
क्यों व्यर्थ में उम्मीद लगा रहे हो।
रहता कुछ भी नहीं है यहां तेरे जाने के बाद
क्यों व्यर्थ में इतना मोह माया लगा रहे हो।
जिस दिन जलोगे उस दिन साथ में नाम भी जल जाएगा,
क्यों व्यर्थ में जिंदगी इतनी बेचैन होकर जी रहे हो।
Best Motivational Anmol Vachan Quotes in Hindi