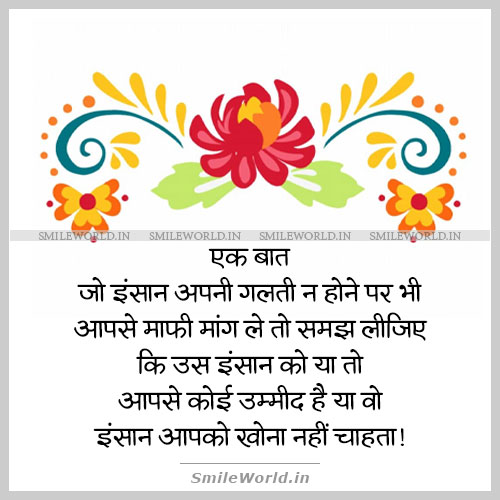 एक बात
जो इंसान अपनी गलती न होने पर भी
आपसे माफी मांग ले तो समझ लीजिए
कि उस इंसान को या तो आपसे कोई
उम्मीद है या वो इंसान आपको खोना नहीं चाहता!
Ek Baat…
Jo Insaan Apni Galti Na Hone Par Bhi
Aapse Mafi Mang Le To Samjh Lijiyega
Ki Us Insaan Ko Ya To Apse Koi
Ummed Hai Ya Wo Insaan Apko Khona Nahi Chahta!!