Happy Raksha Bandhan. Latest Greeting Cards for Rakhi / Raksha Bandhan Festival in Hindi and English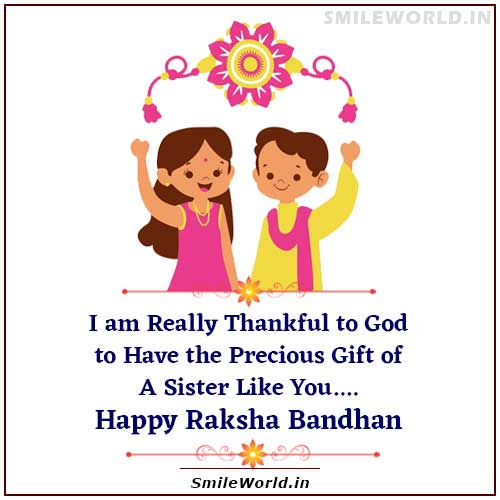 I am Really Thankful to God
to Have the Precious Gift of
A Sister Like You….
Happy Raksha Bandhan!!
---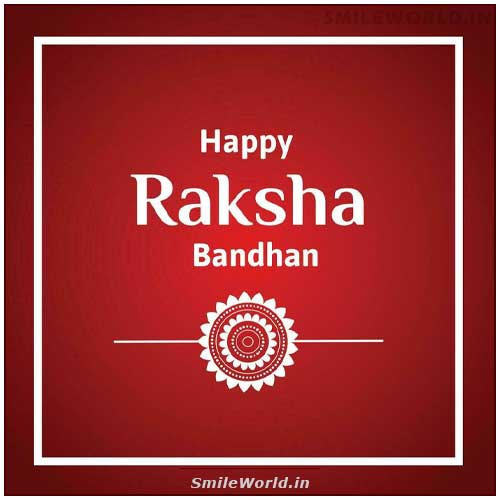 While hiding big fights,
hiding school problems,
conversation of friends
and of course the marks😂😅😄
love you my sister😙👭💕
Happy Raksha Bandhan💝
---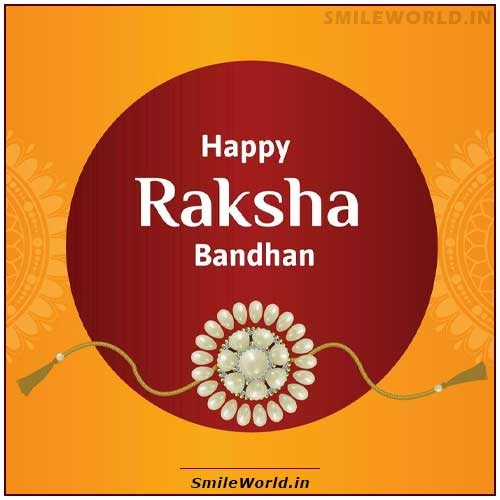 I tie you rakhi not
because I am weak and need your protection,
But since I want to tie you
with this string of love and affection forever.
---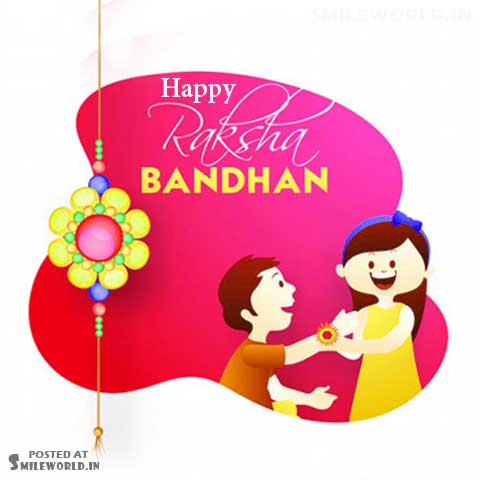 ये राखी है जनाब,
कीमत कम हो भले ही,
कीमती बहुत है …।।
पहनने में हल्की लगे भले ही,
पर ज़िम्मेदारियों और प्यार का वजन बहुत है …।।
कहने को तो सिर्फ कुछ धागे है,
पर जिस रिश्ते में ये दो लोगो को बांधती है,
वो मजबूत बहुत है …।।
---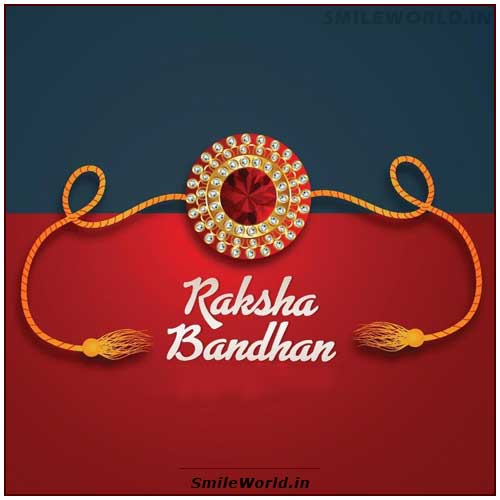 रक्षाबंधन का बस इतना फर्ज निभाना
जब जब संकट आये मुझ पर
तब तब कृष्ण बन जाना भैया
नही चाहिए मुझको धन दौलत
मुझ पर ऐसे प्यार लुटाना भैया
ससुराल में जाकर जब मैं पुछू
खुशी से माँ का हाल बताना
बस खुशी माँ का हाल बताना ।।