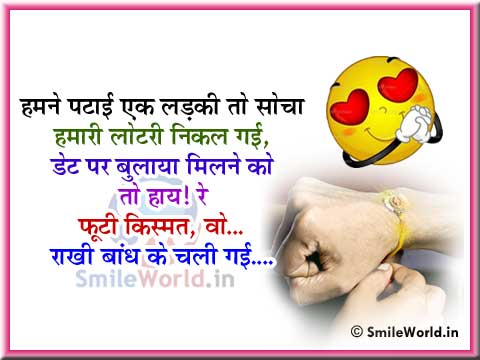 हमने पटाई एक लड़की तो सोचा
हमारी लोटरी निकल गई,
डेट पर बुलाया मिलने को
तो हाय! रे
फूटी किस्मत, वो राखी बांध के चली गई….
Humney Patai Ek Ladki To Socha,
Humari Lotry Nikal Gai,
Date Par Bulaya Milne Ko
To Haye! Rey…
Meri Footi Kismat,
Wo Rakhi Bandh Ke Chali Gai…!!