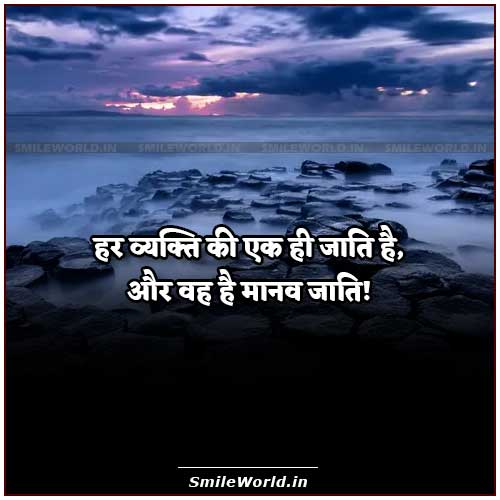 हर व्यक्ति की एक ही जाति है
और वह है मानव जाति!
Har Viyakti Ki Ek He Jati hai
Aur Wah Hai Manav Jati…!!
---
हैं तु इंसान, इंसान ही कहलाएगा
कर लें जितनी भी चाहे कोशिशें,
ख़ुद को भी नहीं पहचान पायेगा!
हैं दर्द इतना कि तु किनारे पर ही डूब जाएगा,
बचाना चाहेगा तु ख़ुद को तेरा जिस्म,
ये समुंदर ऐसे ही निगल जाएगा!
---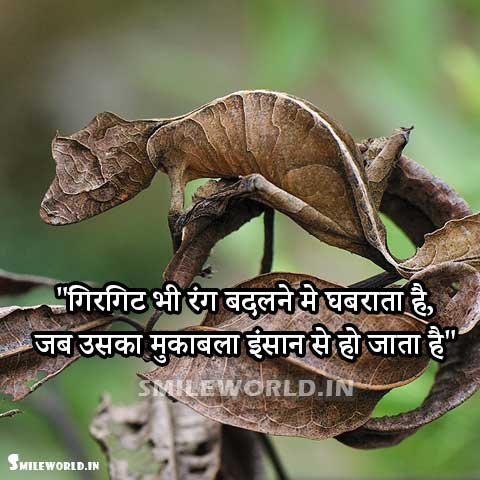 "गिरगिट भी रंग बदलने मे घबराता है,
जब उसका मुकाबला इंसान से हो जाता है"
Girgit Bhi Rang Badalne Main Ghabrata Hai,
Jab Uska Mukabla Insaan Se Ho Jata Hai!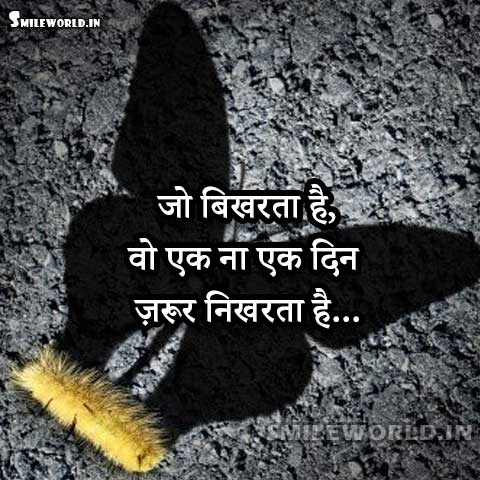 जो बिखरता है,
वो एक ना एक दिन
ज़रूर निखरता है ….
Jo Bikharta Hai,
Wo Ek Na EK Din Jarur
Nikharta Hai…
---
They share their experience.
So that we don't repeat the same mistake.
---
पर हम भी बहुत ज़िद्दी थे
चीजों को परखने का
नज़रिया ही बदल डाला।