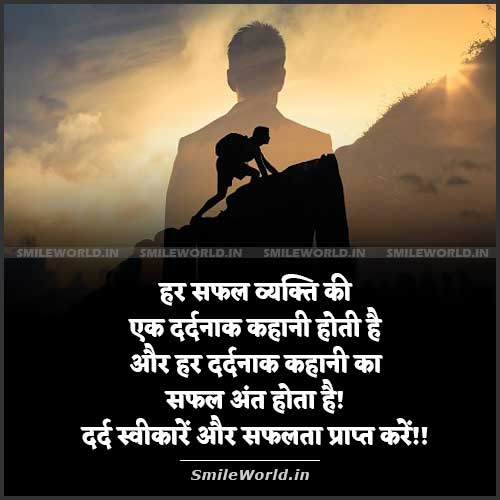 हर सफल व्यक्ति की एक दर्दनाक कहानी होती है
और हर दर्दनाक कहानी का सफल अंत होता है
दर्द स्वीकारें और सफलता प्राप्त करें!!
Har Safal Viyakti Ki Ek Dardnak Kahani Hoti Hai
Aur Har Dardnak Kahani Ka Safal Ant Hota Hai
Is Liye Dard Swikare Aur Safalta Prapt Kare!!
Every Successful Person has a Painful Story.
Every Painful Story has a Successful Ending.
Accept The Pain and Get Ready for Success!!