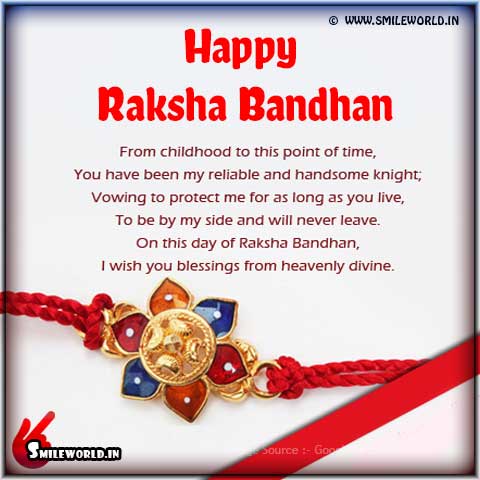 From childhood to this point of time,
You have been my reliable and handsome knight,
Vowing to protect me for as long as you live,
To be by my side and will never leave.
On this day of Raksha Bandhan,
I Wish you blessings from heavenly divine.
Happy Raksha Bandhan!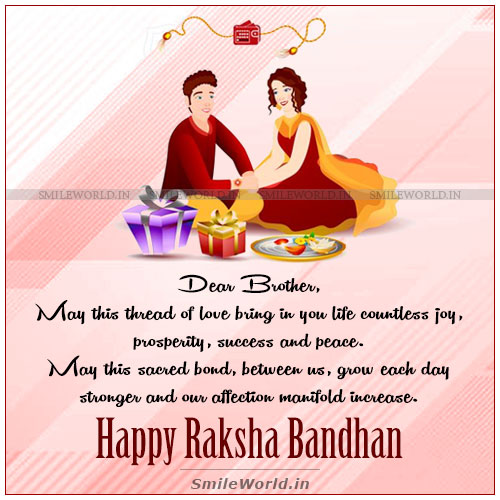 Dear Brother,
May this thread of love bring in you life countless joy,
prosperity, success and peace.
May this sacred bond, between us, grow each day
stronger and our affection manifold increase.
Happy Raksha Bandhan!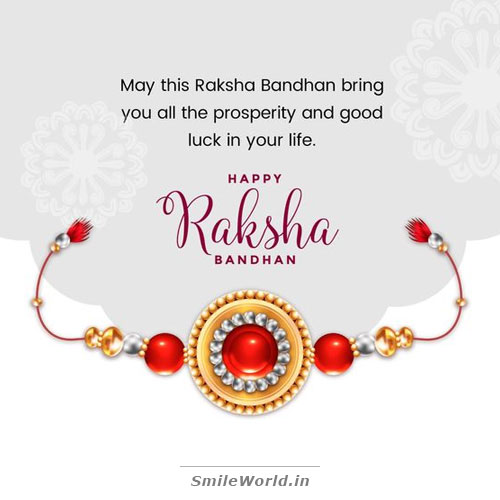 Kaamyabi tumhare kadam chume,
Khushiyan tumhare charo aur ho,
Par bhagwan se itni prarthana karne k liye
Tum mujhe kuch toh commission do..!
To my extremely lovable (but kanjus) brother…
Just kidding as always.
Happy Raksha Bandhan Bhaiya
My brother is Miles away,
Where I cannot see his smile,
Where I cannot laugh with him,
Where I cannot hold him in my arms,
Yet he is ever in my thoughts and smiles
Happy Rakhi, My Dearest brother