You Can Download Latest Collection of Happy Raksha Bandhan Festival Greeting Cards and Wishes in English and Share on Facebook and Whatsapp Status Update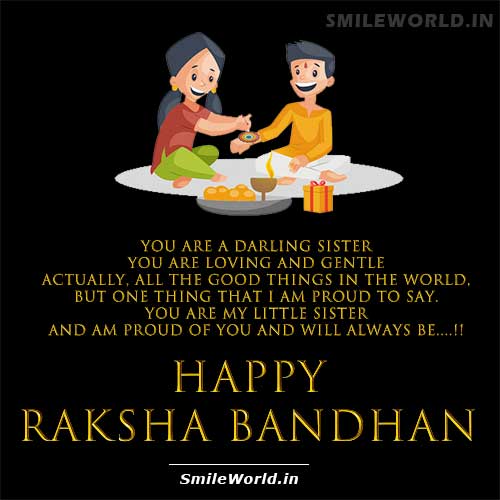 You are a darling sister
You are loving and gentle
actually, all the good things in the world,
But one thing that I am proud to say.
You are my little sister
and am proud of you and will always be….!!
Happy Raksha Bandhan!!
---
Roli hui
Rakhi hui
Aur hui mithayi
Ab to mera uphaar de do
Mere pyaare bhai!
Happy Raksha Bandhan!
---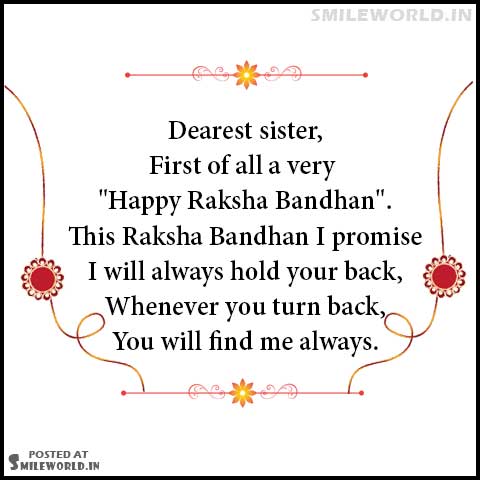 Dearest sister,
First of all a very "Happy Raksha Bandhan".
This Raksha Bandhan I promise
I will always hold your back,
Whenever you turn back,
You will find me always.
---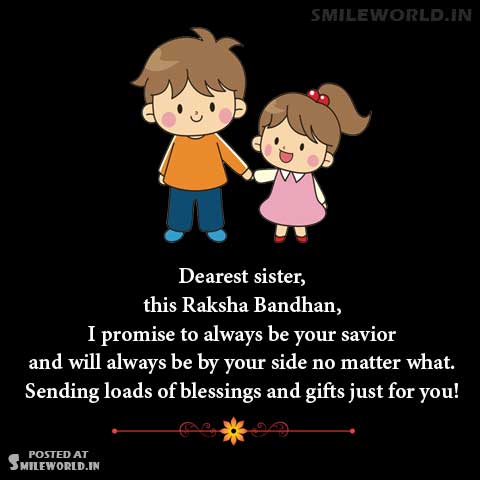 Dearest sister,
this Raksha Bandhan,
I promise to always be your savior
and will always be by your side no matter what.
Sending loads of blessings and gifts just for you!
---
Happy Rakhi from mine to yours,
let's celebrate the journey of our
childhood together and enjoy this beautiful festival!
---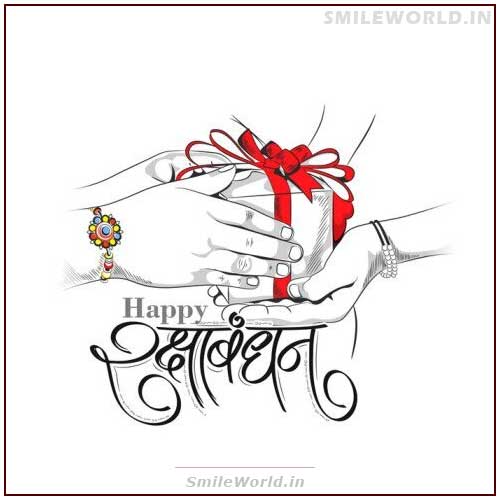 We might disagree,
fight and argue quite often,
but that doesn't change my love for you.
Wishing you a Happy Raksha Bandhan!
---
I know you will always be there for me.
You are my best friend and the best gift
I ever received!
Happy Raksha Bandhan, brother!
---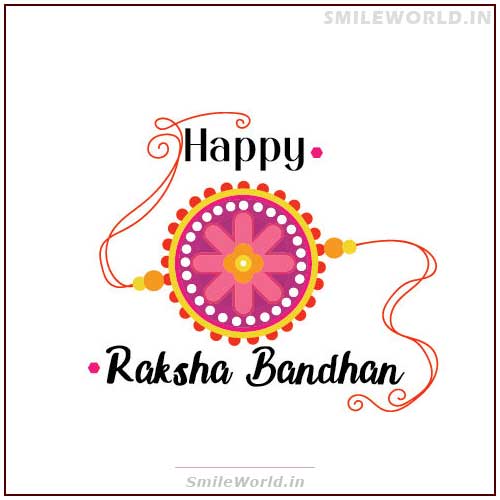 We giggle and we cry,
we play and we fight.
The moments of happiness and sorrows
we shared together have made our bond stronger.
Wishing you a very Happy Raksha Bandhan.