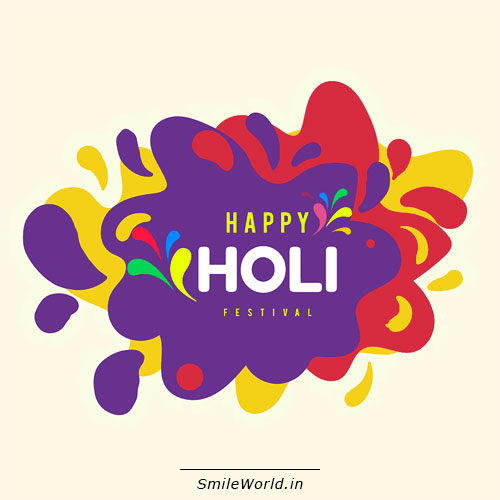 होली के खूबसूरत रंगों की तरह,
आपको और आपके पुरे परिवार को,
हमारी तरफ से बहुत-बहुत, रंगों भरी,
उमंगो भरी शुभकामनाये
हमेशा मीठी रहे आपकी बोली,
खुशियों से भर जाये आपकी झोली,
आप सबको मेरी तरफ से हैप्पी होली…
Jeevan ke har rang dosto se hai,
Koi Laal, Koi Neela, Koi Hara, koi Peela,
Par jab bhi aapko dekhte hai,
Dil bas yahi puchta hai,
Yeh naya rang kon sa hai
जीवन के हर रंग दोस्तों से है,
कोई लाल, कोई नीला, कोई हरा, कोई पीला,
पर जब भी आपको देखते है, दिल बस यही पूछता है,
यह नया रंग कोनसा है…
चढ़ेंगे जब प्यारे रंग ,
एक मेरी दोस्ती का रंग भी चढ़ाना.
लगने लगेंगे तुम्हे सुहाने सरे रंग,
और मेरी दोस्ती का रंग चमकेगा हरदम तुम्हारे संग
होली आई सतरंगी रंगो की बौछार लाई,
ढेर सारी मिठाई और मीठा मीठा प्यार लाई,
आप की ज़िंदगी हो मीठे प्यार और खुशियों से भारी,
जिसमे समाए सातों रंग यही शुभकामना है हमारी.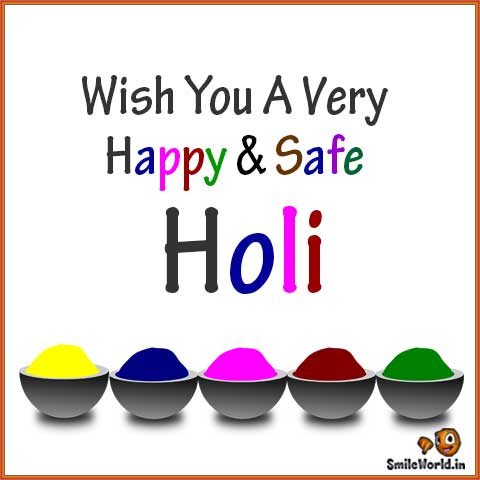 ना ज़ुबान से, ना कार्ड से,
ना गिफ्ट से,
ना पोस्ट से,
ना ईमेल से,
इस बार होली मुबारक हो,
डायरेक्ट,
;+""+.+""+;
+ दिलसे +
.."+. .+"
… "+"
हैप्पी होली!
Aapun Wishing you a wonderful,
Super Dooper, Jabar dast,
Extra badhiya, extra special,
Ekdam mast and dhinchak,
Bole to ekdum jhakas,
Happy Holi
Holi tyohar hai Rang aur Bhaang ka
Hum sab yaaron ka
Ghar mein aaye mehmano ka
Gali mein gali walon ka
Mohalle mein mahoul waalo ka
Desh mein deshwalo ka.
Boora naa maano Holi hai Holi hai bhai Holi hai!
निकलो गलियों में बना कर टोली,
भिगा दो आज हर एक की झोली,
कोई मुस्कुरा दे तो उसे गले लगा लो,
वरना निकल लो, लगा के रंग कह के हैप्पी होली।
रंगों की हो भरमार, ढेर सारी खुशियों से
भरा हो आपका संसार, यही दुआ है भगवान
से हमारी हर बार.
Fulo Ne Khilna Chhod Diya,
Taro Ne Chamakna Chhod Diya,
Holi Ko Baki Hai 2 Din,
Fir Tumne Abhi Se Q Nahana Chhod Diya.
"Happy Holi"