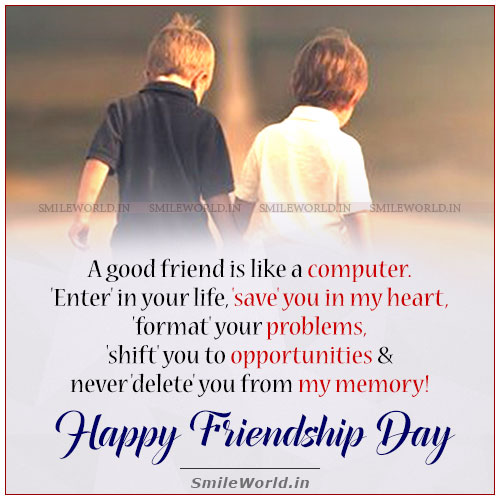 A good friend is like a computer.
I 'enter' in your life, 'save' you in my heart,
'format' your problems,
'shift' you to opportunities &
never 'delete' you from my memory!
True friends will not have any reason for their friendship.
So it can never be broken when they don't find that reason
Sometimes, I forget to say hi,
Sometimes, I even miss to reply,
Sometimes, my message doesn't reach you,
But, it doesn't mean that I forget you,
I just giving you time to miss me!
Blessed to have a true friend like you
because it is difficult to find a real friend
who understands and cares for you.
I'm the lucky one and it feels really good to have you in my life.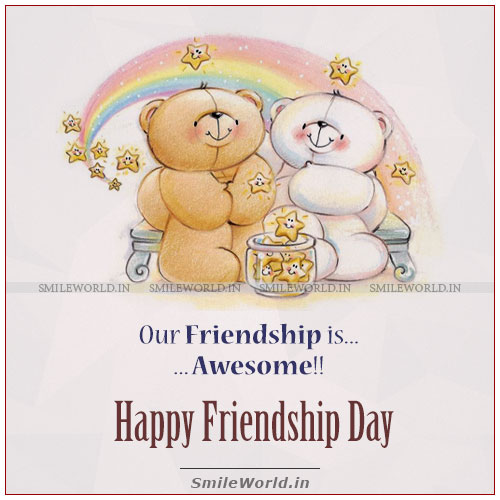 If you open my heart, guess what u r gonna see?
It's U. True friends are hard to find so I kept u.
You could have left me alone.
You need not have stayed to comfort me.
I knew you had other more important business,
but you stayed and took care of me
when I needed support and love.
You are a friend who has been my pillar of support,
and I cannot thank you enough.
Happy Friendship Day My Sweet Best Friend!!
Friends are of two types
One says "If you ever need anything
I will be there".
Other says "You will never need Anything
as long as i am there".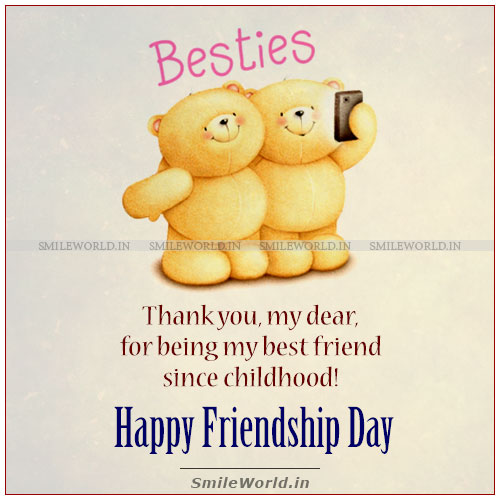 Time & distance are important between friends.
When a friend is in your heart, they remain there forever.
I may be busy" but I assure you"
You are always in my heart!
Because you are my best Friend.
Happy Friendship Day Dear
Thank you, my dear,
for being my best friend since childhood.
You are the first person
I will approach to share my happiness and sadness,
and will always be finding time to spend with you.
Friendship is a priceless gift,
That cannot be bought or sold.
But it's value is far greater,
Than a mountain of gold.
Happy Friends Day