Get Best Happy Birthday Wishes, Message, Image, Wallpaper, Shero – Shayari in Hindi and English SMS Status for Facebook and Whatsapp, Share This Wishes to your Sisters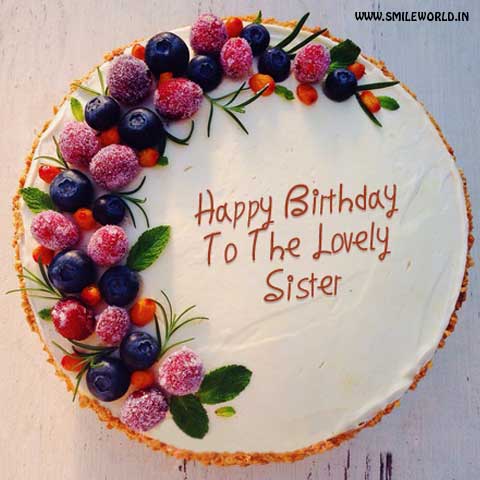 Birthday Wishes for Sister in Hindi
सब से अलग हैं बहन मेरी,
सब से प्यारी है बहन मेरी,
कौन कहता हैं खुशियाँ ही सब होती हैं जहाँ में,
मेरे लिए तो खुशियों से भी अनमोल हैं बहन मेरी.
Happy Birthday
जिंदगी की सारी खुशियाँ मिले तुझे,
बस तुम बर्थडे पार्टी देना मत कभी भूलना…
God Bless u Sister…
कामयाबी तुम्हारें कदम चूमें,
खुशियाँ तुम्हारे चारों ओर हो,
पर भगवान से इतनी प्रार्थना करने के लिए,
अपने भाई को कुछ तो घूस दो.
ऐ रब, मेरी दुआओं में असर इतना रहे,
मेरी बहन का दामन हमेशा खुशियों से भरा रहे,
जन्मदिन मुबारक हो मेरी प्यारी Sister
मिला है कितना प्यार मुझे तुझसे ओ बहना,
कैसे मैं ये दो लफ्जो में बतलाऊ,
तू रहे खुश हमेशा इसी दुआ के साथ,
तेरे जन्मदिन पर केक कटेगे बड़ा सा.
Happy Birthday My Sweet Sister
बार बार यह दिन आये,
बार बार यह दिल गाये,
तू जियो हजारों साल,
यही है मेरी आरज़ू तेरे लिए बहना हर साल.
खुदा करे बहन तेरी हर चाहत पूरी हो जाए,
हम तेरे लिए जो दुआ करें वो उसी वक़्त पूरी हो जाए.
हैप्पी बर्थडे Sister
आज दिन बहुत खास हैं,
बहन के लिए कुछ मेरे पास है,
तेरे सुकून के खातिर ओ बहना,
तेरा #Brother हमेशा तेरे साथ हैं,
और आज तेरा जन्मदिन हैं इसीलिए सबसे पहले Party बाकि सब बाद में.
मेरी बहना कभी मुझसे लड़ती हैं, कभी मुझसे झगड़ती हैं,
लेकिन बिना कहे हमारी हर बात को समझने का हुनर भी बहन रखती है,
और आज हमारी उसी प्यारी नट्खट बहन को जन्मदिन की सालगिरह मुबारक हो.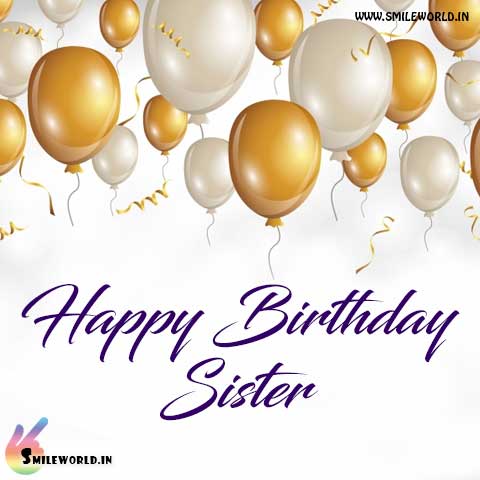 Happy Birthday Wishes for Sister in English
Dear sister,
you have always made me feel special
on my birthday and today I intend to do
the same for you.
Happy Birthday!!
A Better Sister I Could Never Find.
Really. Happy Birthday Sweet Sister..!
Looks like you are ready to party!
Let's have a blast tonight!
Happy Birthday to my Lovely Sister.
My biggest Birthday wish for you is that
you should stay the way you are.
Don't ever change.
Many Happy Returns of the Day luv u Sis
I still remember old days,
how exciting they were,
no matter how far we are but still
we are best sisters and friends.
Happy birthday to you #My_Dear_Sister##
Yes, it's true we're family.
But we also share a lifetime friendship
that has remained strong for years and years.
I love you, sister.
Have a lovely birthday full of happiness and joy!
Sisters like you make the world a better place.
Happy Birthday my Best Sister
There is no better friend
than a sister and there is
no better sister than you.
Happy Birthday to u..
Happy Birthday Sister Images for Whatsapp Facebook Status