Here are best of best Happy Bhai Dooj Wishes in Hindi WIth Images and Picture You Can Download Free and Share With You Sister and Brother on Facebook, Instagram, Whatsapp Status Update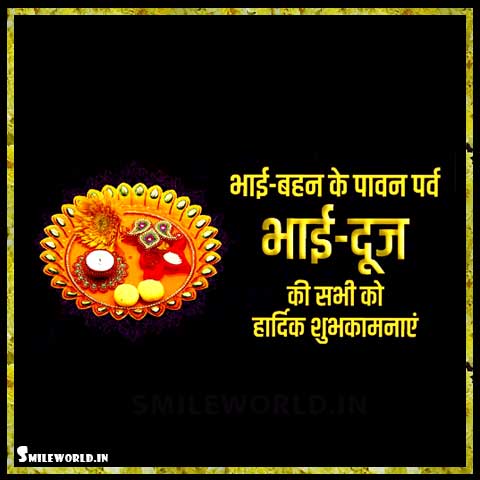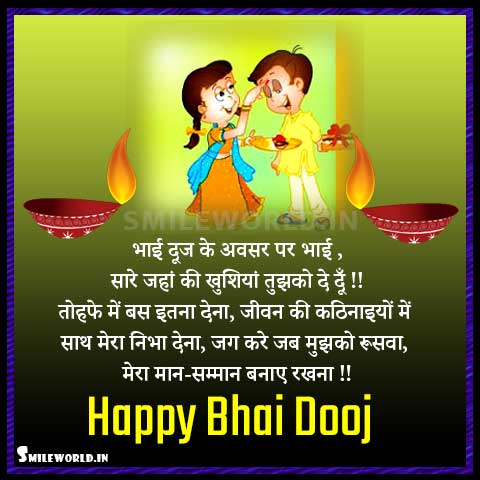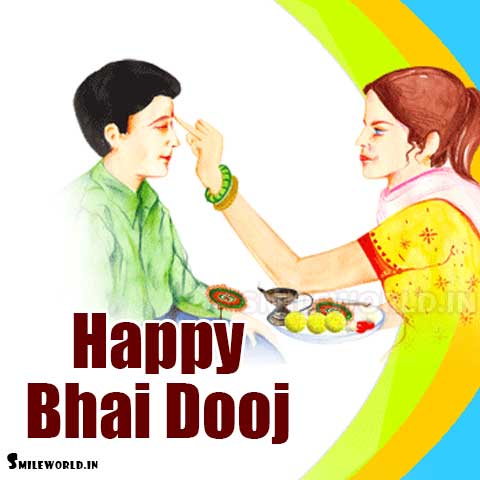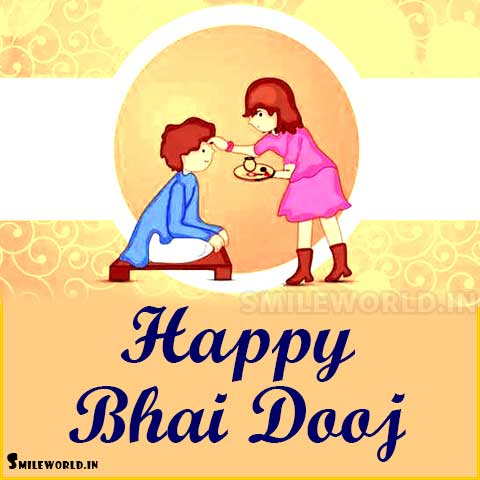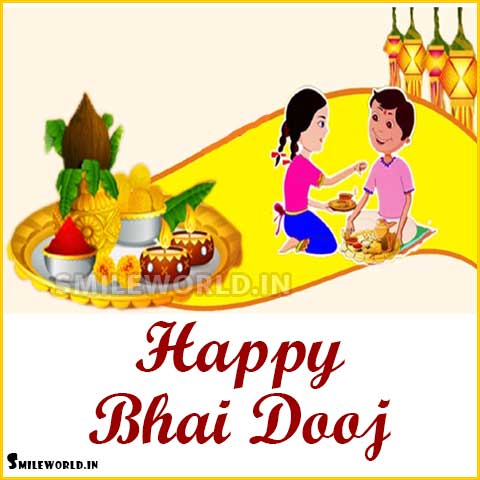 भाई की मुस्कान,बहन के लिए….
और बहन की मुस्कान….
भाई के लिए, बेशकिमती होती है।
😄😃😄😃😄
मुस्कुराती हुँ ताकि, वो भी मुस्कुराए,
रूठती हूँ ताकि,वो मुझे मनाए।
दोनो ये पवित्र रिश्ता हमेशा निभाएँ,
मैं बहन होने का और….
वो भाई होने का फर्ज निभाए।
😇😇😇
---
भाई बहन का रिश्ता है अनमोल,
जिसका लगा सका नहीं कोई मोल।
एक बहन करती है अपने भाई से मोहब्बत बेइंतेहा,
बस कर ना पाई उसे शब्दों में बयां।
कुछ तुम भी तो समझो उसकी मन की बात,
फिर होगी तुम्हारी बहन से सच्ची मुलाकात।
भाई दूज की ढेरों शुभकामनाएं
---
भाई दूज के अवसर पर भाई ,,
सारे जहां की खुशियां तुझको दे दूँ !!
तोहफे में बस इतना देना ,,
जीवन की कठिनाइयों में साथ मेरा निभा देना !!
जग करे जब मुझको रूसवा ,,
मेरा मान-सम्मान बनाए रखना !!
---
Bhai behan ka pyaar kuch khaas hai
Dil mai Ek alag hi ehsaas hai
Bhai ko behan ke lgaaye tilak pe naaz hai
Aakhir behan ko bhi toufon ka intezaar hai
Kuch aisa hi Bhai dooj ka tyohaar hai
Happy Bhai-Dooj❤
---
Juda hai hume kuch aise Tune
lafzon mei bayaan na kar saku mai..
Bhai behen k rishte ka ehsaas sikhaya Tune
Jiska karz adaa na kar saku mai..
---
Sabke hathon men tohfe hain..
Sabke maathe pe teeka hai..
Mere apno ko parwah thi ki sb kya sochenge..
Shayd isilie aj mera hi matha feeka hai..
Happy bhai dhuj to all near and dear ones 🙂
---
Me and my Brother
always fight to each other,
But this is our kind of
I LOVE YOU.
Happy Bhai Dooj…
---
PAPA ke bad koi
sabse zyada khyal rakhta hai
to wo hai bhai 👬
Happy Bhai Dooj My Brother!
---
We fought like war
We attach like web &sypyder
We laugh like glitters in the sky
We love like unconditional
We shared our parent's blood
That's the reason we never separable!!
–Bhai Dooj