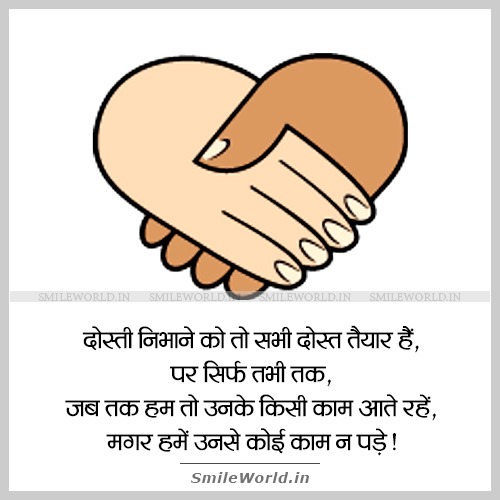 दोस्ती निभाने को तो सभी दोस्त तैयार हैं,
पर सिर्फ तभी तक,
जब तक हम तो उनके किसी काम आते रहें,
मगर हमें उनसे कोई काम न पड़े!
Dosti Nibhane Ko To Sabhi Dost Tyar Hain,
Par Sirf Tabhi Tak,
Jab Tak Hum To Unke Kisi Kaam Aate Rahein,
Magar Humein Unse Koi Kaam Na Pade..!!