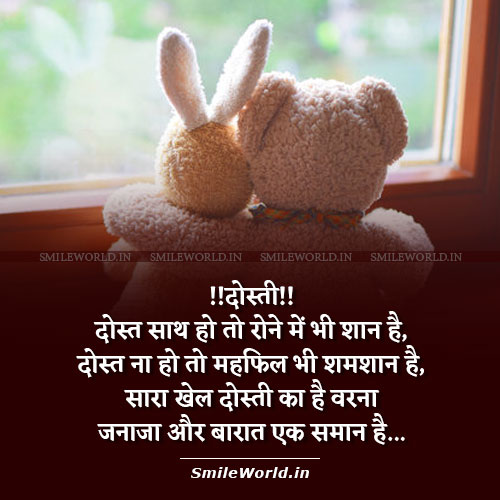 !!दोस्ती!!
दोस्त साथ हो तो रोने में भी शान है,
दोस्त ना हो तो महफिल भी शमशान है,
सारा खेल दोस्ती का है वरना
जनाजा और बारात एक समान है…
Dost Sath Ho To Rona Bhi Shaan Hai,
Dost Na Ho To Mehfil Bhi Shamshan Ha,
Sara Khel Dosti Ka Hai… Warna,
Janaza Aur Barat Ek Saman Hai…!!