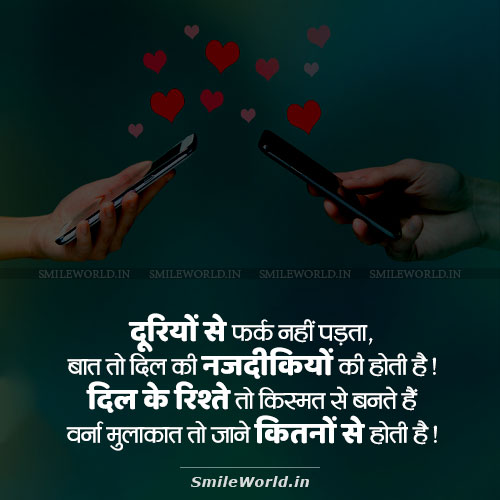 दूरियों से फर्क नहीं पड़ता,
बात तो दिल की नजदीकियों की होती है!
दिल के रिश्ते तो किस्मत से बनते हैं
वर्ना मुलाकात तो जाने कितनों से होती है!
Dooriyon Se Fark Nahi Padta,
Baat To Dilo Ki Nazdikiyo Ki Hoti Hai!
Dil Ke Rishte To Kismat Se Bante Hain,
Warna… Mulakat To Jane Kitno Se Hoti Hai!