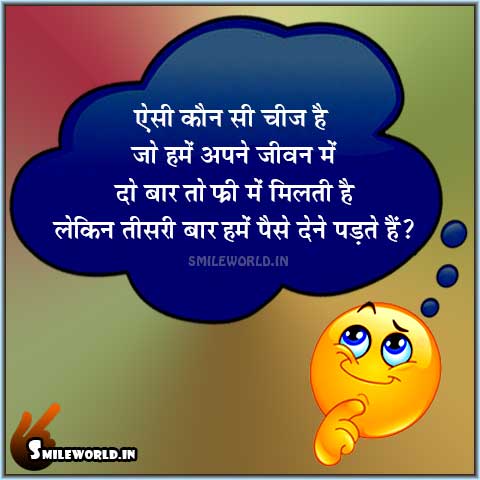 ऐसी कौन सी चीज है
जो हमें अपने जीवन में
दो बार तो फ्री में मिलती है
लेकिन तीसरी बार हमें पैसे देने पड़ते हैं ?
जवाब:– दांत
Aise Koun Si Chij Hai
Jo Hamein Apne Jeevan Main
Do Bar To Free Main Milti Hai
Lekin Tisri Bar Hamein Paise Dene Padte Hain??
Answer:- Dant / Teeth
Question: Which is the Right Key?
Answer is 7