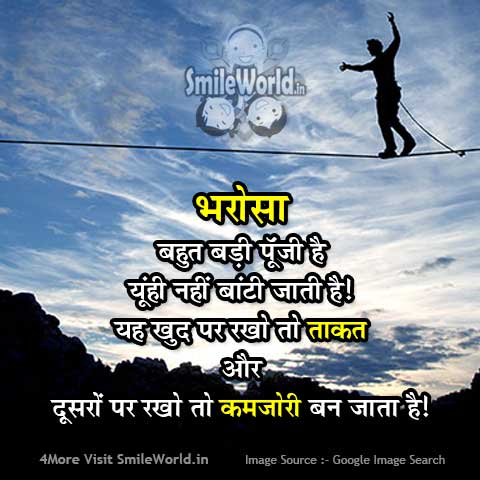 ….!! भरोसा !!….
बहुत बड़ी पूँजी है
यूँ ही नहीं बांटी जाती है
"यह खुद पर रखो तो ताकत
और
दूसरों पर रखो तो कमजोरी बन जाता है!"
….!! Bharosa !!….
Bahut Badi Punji Hai,
Yun Hi Nahi Banti jati Hai,
Yah Khud Par Rakkho To TAQAAT,
Aur
Dusron par Rakkho To Kamzori Ban Jata Hai!!