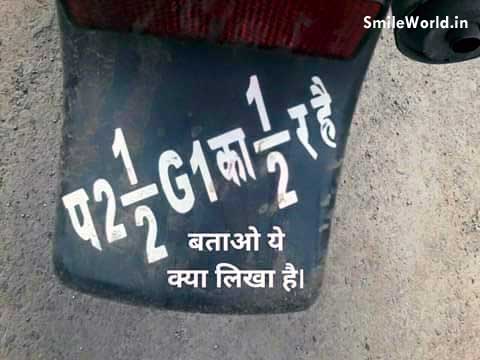 बताओ ये क्या लिखा है ?
Batao Ye Kya Likha Hai ?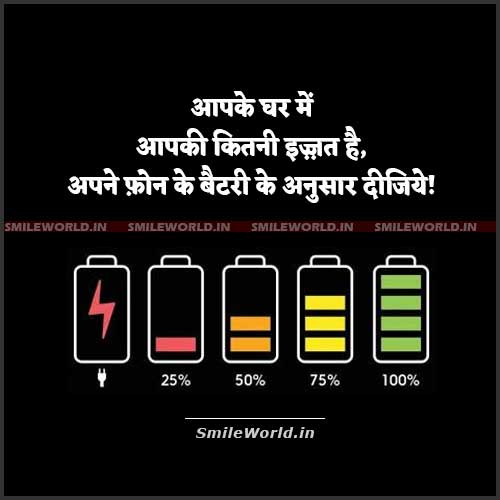 आपके घर में
आपकी कितनी इज़्ज़त है,
अपने फ़ोन के बैटरी के अनुसार दीजिये!
Aapke Ghar Mein Aapki Kitni Ijjat Hai,
Apne Phone Ki Battery Ke Anusar Dijiye!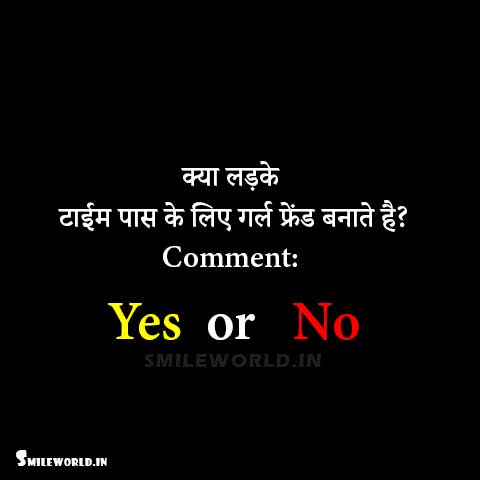 क्‍या लड़के टाईम पास के लिए गर्ल फ्रेंड बनाते है?
Comment: Yes ? or No?
Kya Ladke Time Pass Ke Liye
Girlfriend Banate Hai??
Comment – Yes or No!
---
कभी बिना बॉल खेलें रन आउट हुए हो ?
Yes ? or No?
---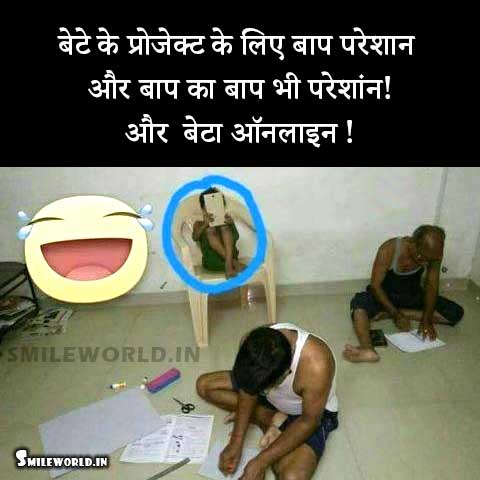 बेटे के प्रोजेक्ट के लिए
बाप परेशान और बाप का बाप भी परेशांन
और बेटा ऑनलाइन!!
Bete Ke Project Ke Liye,
Baap Pareshaan…
Aur Baap Ka Bhi Baap Pareshan
Aur Beta Mast Online!!
---
If You Are Looking for A Best Hindi Question Images For Asking With Friends and Family on Facebook Status Update for Asking Friends, You Can Also Share With Whatsapp Friends and Family Download All Collection from SmileWorld.in Free.