Good Morning Wishes for Girlfriend in Hindi With Images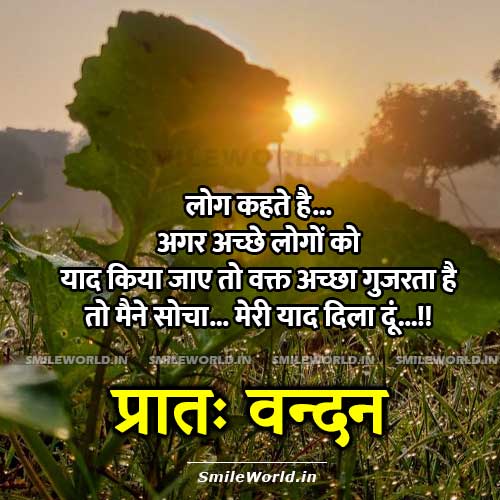 लोग कहते है…
अगर अच्छे लोगों को
याद किया जाए तो वक्त अच्छा गुजरता है
तो मैने सोचा… मेरी याद दिला दूं…!!
Log Kahte Hai…
Agar Acche Logo Ko Yaad Kiya Jaye To
Waqt Bhi Accha Guzarta Hai…
To Maine Socha Aapko, Meri Yaad Dila Dun 😀
Good Morning!!
---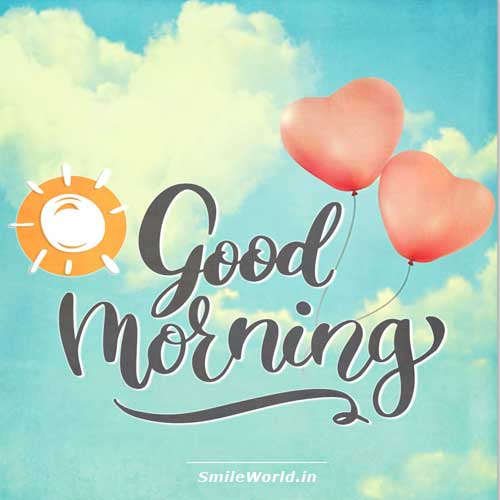 स्वयं का दर्द महसूस होना जीवित होने का प्रमाण है,
पर औरों का दर्द भी महसूस होना
इंसान होने का प्रमाण है।
सुप्रभात🙏🌹
---
🙏🏻 💐 🙏🏻
हमें रिश्तों को बरकरार रखने के लिये सिर्फ इतना ही करना चाहिए,
कि हम उन संबंधों में कमियां नही अच्छाइयां देखे ।
🙏🏻 शुभप्रभात