Hindi Quotes on Time Waqt with Images Best Collection of Samay Stauts and Thoughts in Hindi Share on Instagram, Whatsapp, Facebook and Twitter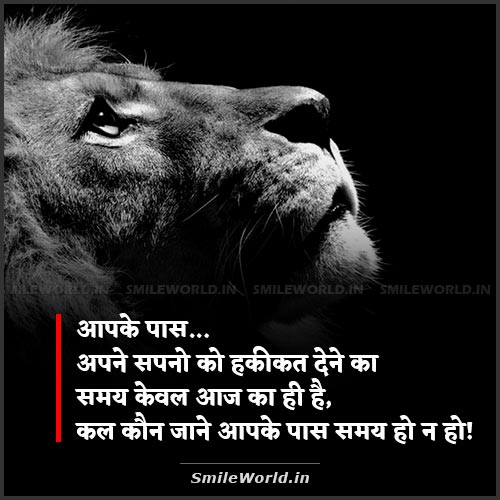 आपके पास अपने सपनो को हकीकत देने का
समय केवल आज का ही है, कल कौन जाने आपके पास समय हो न हो!
Aapke Pass Apne Sapnon Ko Haqeekat
Dene Ka Samay Kewal Aaj Ka He Hai Kal
Koun Jane Aapke Pass Samay Ho Na Ho..!!
---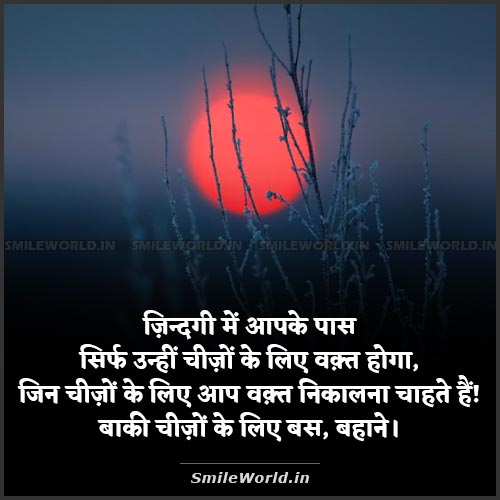 ज़िन्दगी में,
आपके पास सिर्फ उन्हीं चीज़ों के लिए वक़्त होगा,
जिन चीज़ों के लिए आप वक़्त निकालना चाहते हैं।
बाकी चीज़ों के लिए बस, बहाने।
Zindagi mein,
aapke paas sirf unhi cheezon
ke liye waqt hoga,
jin cheezon ke liye
aap waqt nikaalna chahte hain.
Baaki cheezon ke liye bas, bahane.
---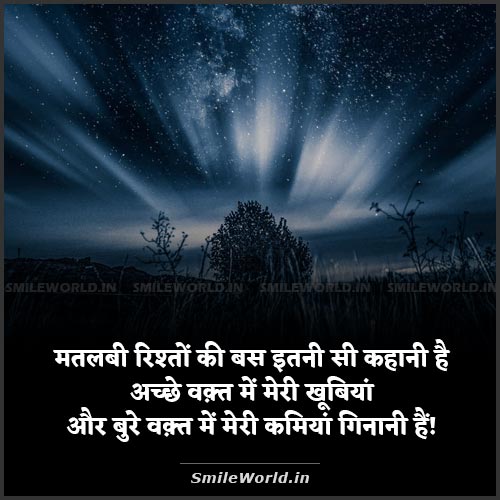 मतलबी रिश्तों की बस इतनी सी कहानी है
अच्छे वक़्त में मेरी खूबियां
और बुरे वक़्त में मेरी कमियां गिनानी हैं
---
Wo waqt aa gaya hai ,
Jis waqt ke liye
Iss waqt ne mujhe ,
Uss waqt se milne ke liye
Itne waqt tak apni kaid me rakha tha.
---
जिंदगी में वक़्त ढ़लते देखा है।
मैने अपनो को बदलते देखा है,
भरोसे के साथ खेलते देखा है!
मैने गेंरौ को बदलते देखा है,
मुसीबत में सहारा देते देखा है!