Get 5 Most Funny Hindi Jokes With Photos and Images Free Download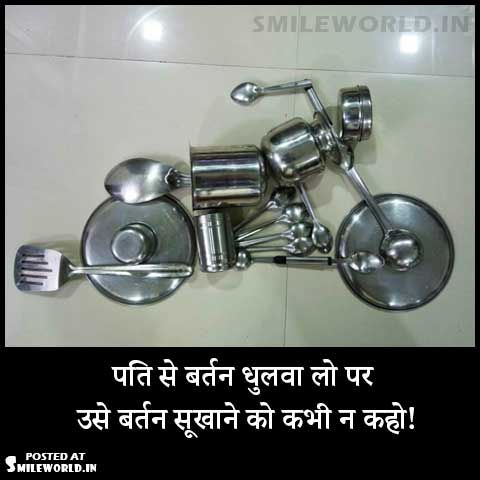 पति से बर्तन धुलवा लो पर
उसे बर्तन सूखाने को कभी न कहो!
Pati Se Bartan Dhulwa Lo Par,
Use Bartan Sukhane Ko Kabhi Na Kaho!
---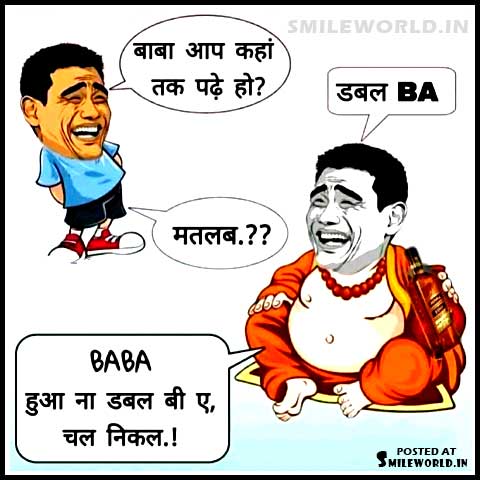 बाबा आप कहां तक पढ़े हो ?
बाबा:- डबल BA
मतलब?
बाबा:- BABA हुआ ना डबल बी.ए.,
चल निकल….
Baba Aap Kahan Tak Pade Ho?
Baba:- Double BA!
Matlab?
Baba:- Baba Hua Na Double B.A
Chal Nikal…. :-p
---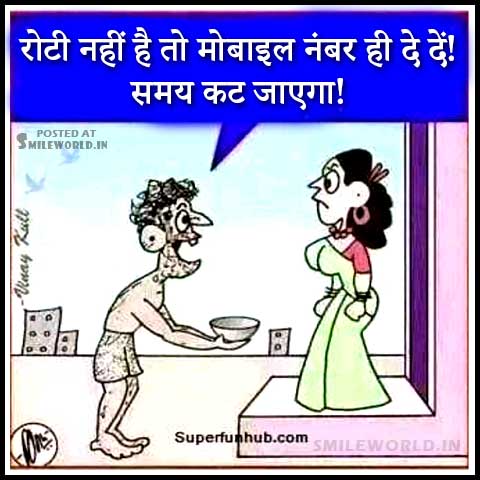 रोटी नहीं है तो मोबाइल नंबर ही दे दें!
समय कट जाएगा!
Roti Nahi Hai To Mobile Number He De dein,
Samay Kat Jayega!
---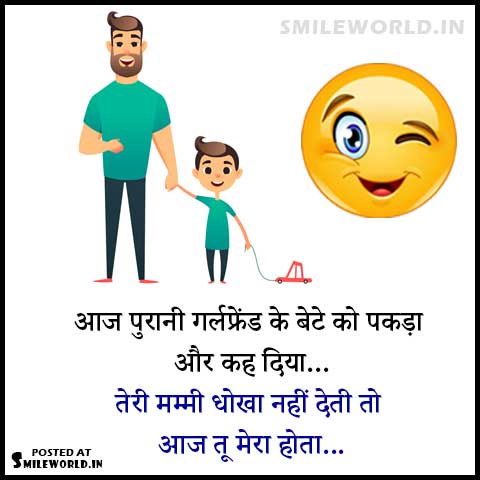 आज पुरानी गर्लफ्रेंड के बेटे को पकड़ा और कह दिया…
तेरी मम्‍मी धोखा नहीं देती तो
आज तू मेरा होता…
Aaj Purani Girlfriend Ke Bete Ko
Pakad Kar Keh Diya…
Teri Mummy Dhoka Nahi Deti To
Aaj Tu Mera Hota…
---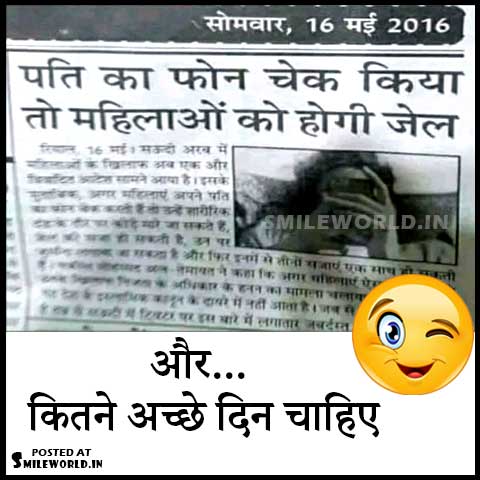 और
कितने अच्‍छे दिन चाहिए