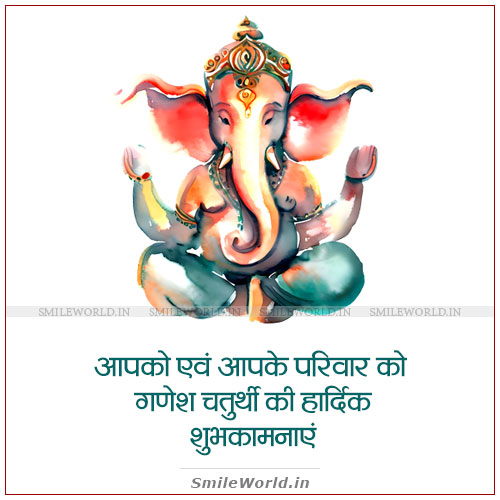 वो लोग रोज हस्ते हैं
जिनके दिल में देवबाप्पा बस्ते हैं
🌈💕
|| गणपति बाप्पा मोरया
मंगल मूर्ति मोरया ||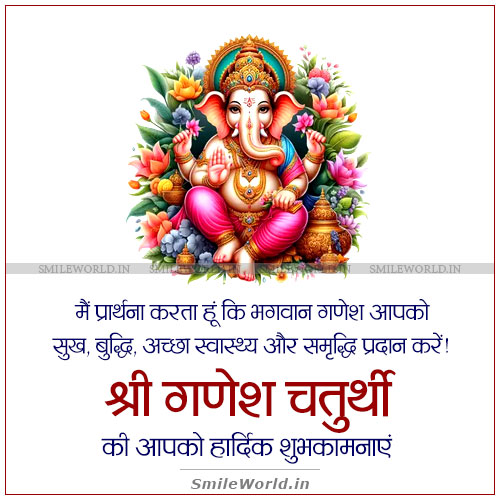 आप सभी को….
गणेश चतुर्थी की हार्दिक शुभकामनाएं!!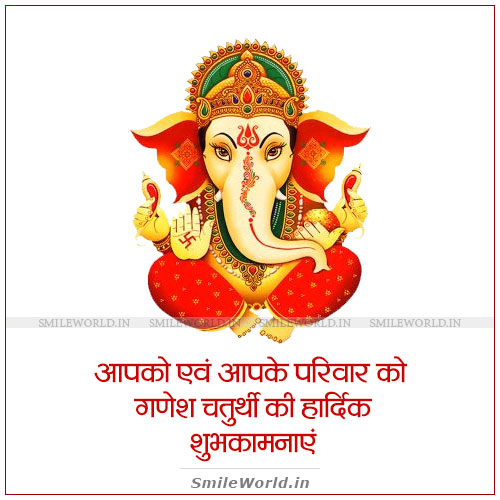 Ganesh ki jyoti se noor milta hai
Sbke dilon ko surur milta hai,
Jobhi jaata hai ganesha ke dwaar,
Kuch na kuch zarror milta hai
Jai Shri Ganesha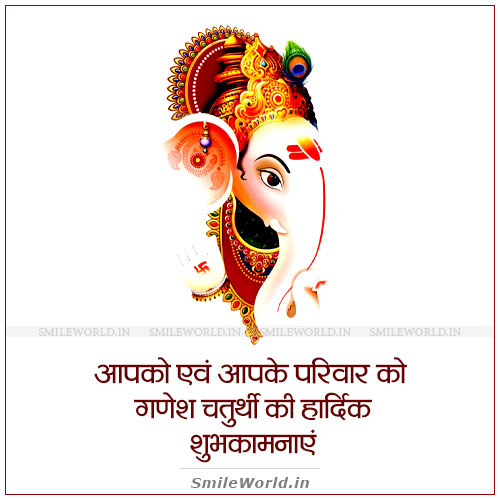 आप सभी को….
गणेश चतुर्थी की हार्दिक बधाई!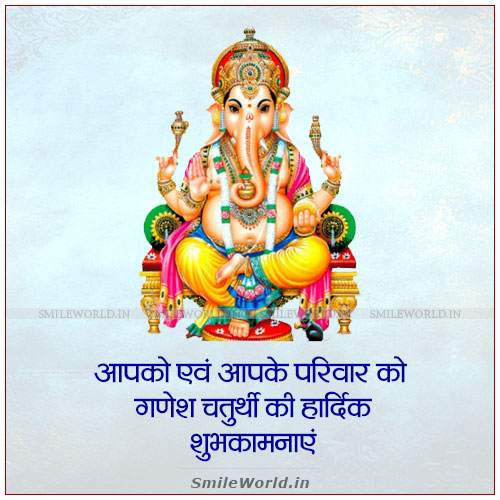 Aapka sukh gabesh ke peth jitna bda ho,
Aapka dukh undar jesa chota ho,
Aapki life ganeshji ke sund jitni badi ho,
Aapke bol modak jaise mithe ho
BOLO GANPATI BAPPA MORAIYAA!!!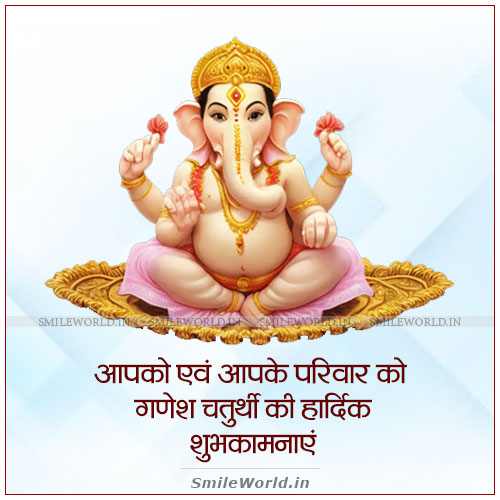 May Lord Ganesh bring you good luck and prosperity!
Happy Vinayaka Chaturthi……
Advance Ganesh Chathruti wishes!!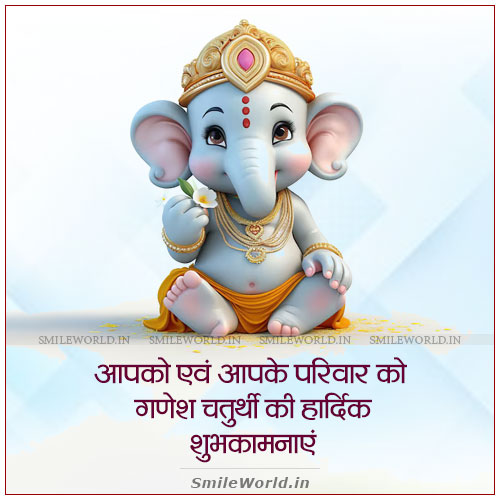 Gajanana Shri Ganaraya
aadi vandu tujha Moraya.
Ganpati Bappa Morya!
Mangal Murti Morya!
Jai Ganesh!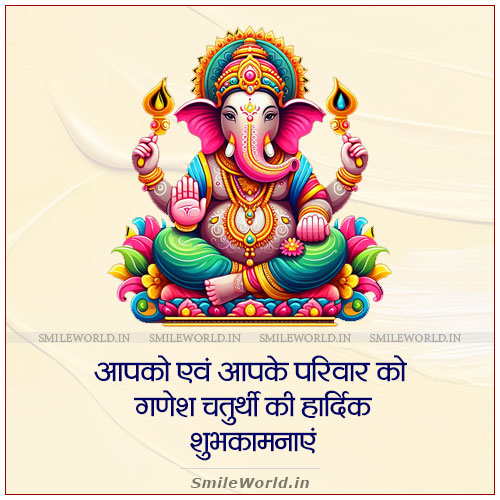 Aum Shree Ganeshay Namah:
Bolo Ganpati Bappa Mourya…
GANESH CHATURTHI WISHES TO U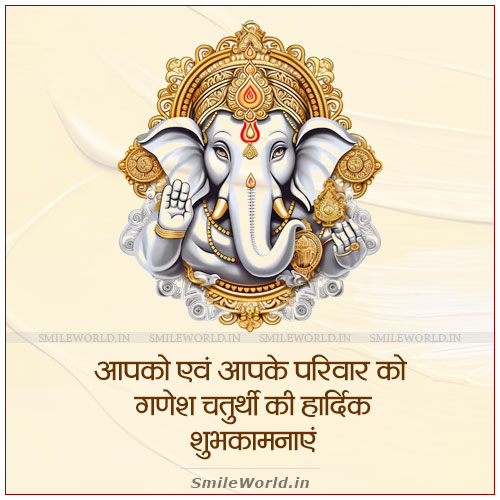 Aapki Khusiyan Ganeshji Ki Sund Ki Tarah Lambi Ho,
Aapki Jindangi Unke Pet Jitani Moti ho,
or jeevan Ka har ek pal Laddu ki tarah meete ho
Happy Ganesh Chathurthi…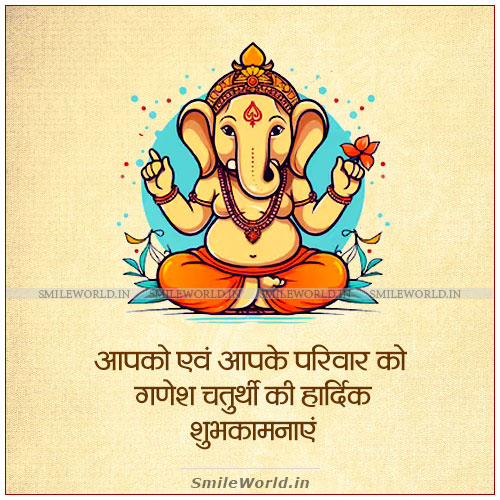 "सर्वांना गणेशचतुर्थीच्या हार्दीक शुभेच्छा.
तुमच्या मनातील सर्व मनोकामना पूर्ण होवोत , सर्वांना सुख, समृध्दी, ऎश्वर्य,शांती,आरोग्य लाभो हीच बाप्पाच्या चरणी प्रार्थना. "
गणपती बाप्पा मोरया , मंगलमुर्ती मोरया !!!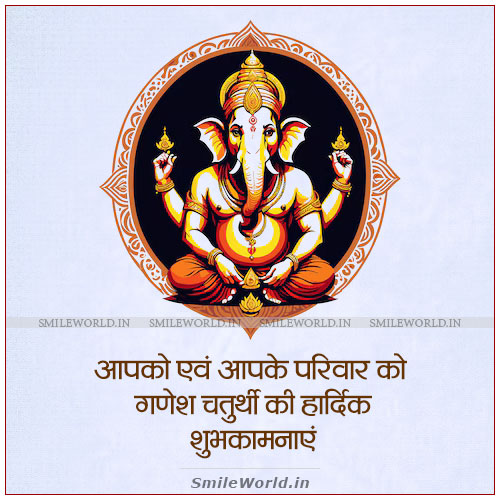 ॥ॐ गं गणपतये नमः॥
गणेश चतुर्थीच्या सुखकारक शुभेच्छा!
गणपती बाप्पा मोरया मंगलमुर्ति मोरया