10 Best Happy Dussehra / Vijayadashami Greeting Card and Wallpapers in Hindi, Share This Dussehra Wishes With Friends and Family on Facebook / Whatsapp Status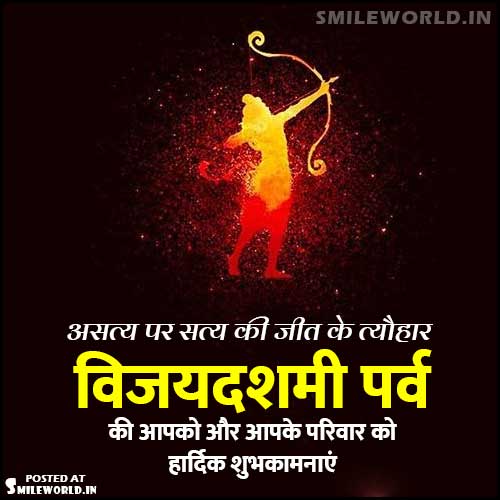 आपको और आपके परिवार को
विजयदशमी की शुभकामनाऐं!!
---
राम होने या रावण होने में है
अंतर इतना
एक दुनिया को खुशी दूसरा गम देता है
हमने रावण को बरस दर बरस जलाया है
कौन है वो जो इसे फिर से जन्म देता है।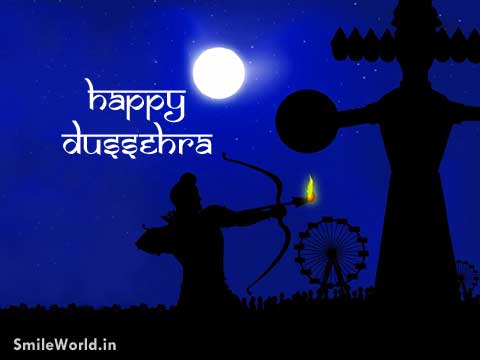 Aapko Aur Aapke Parivar Ko
Vijaya Dashami / Dussehra Ki Shubhkamnaye!!
रावण और प्रभु राम की कहानी में
सीता मैय्या कहीं खो गयी,
रावण के कैद में पवित्रता की मिसाल
राम राज्य की सच्चाई में वो भागीदार
फिर भी सही और गलत से परे गयी
अन्त मे वो देवी भी अबला हो गयी।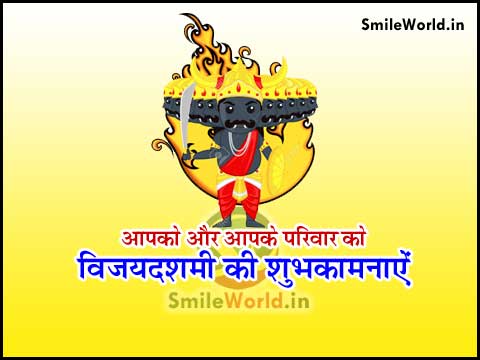 Jaise Ram Ji Ne Jeeta Lanka Ko,
Waise He Aap Bhi Jeetein Sari Duniya Ko,
Is Dussehre Mile Jaye Aapko Duniya Bhar
Ki Sari Khusiyan…. Happy Vijayadashami!!
रावण कुछ ऐसे कह रहा है
अपना पुतला जलाने वालों से….
हो तुम भी तो राम नही
औरतों के लिए तेरे दिल में भी तो सम्मान नही
भरा है तेरे अंदर भी अभिमान वही
तो मुझे जलाने का तुझे कोई अधिकार नही।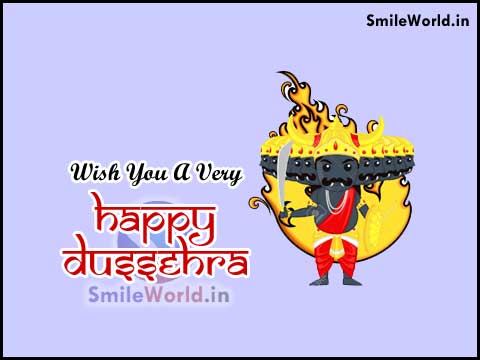 Great Health And Success Avoid Evil
Lords Blessings Happie Dusshera
Yummy Dusshera Triumph Over
Evil Cheerful Festive Season Soul
Of Goodness Happy Vijaya Dashami!
'विजयादशमी'
का पर्व सभी के जीवन में सुख,
शांति और समृद्धि लाए।
विजयादशमी की हार्दिक शुभकामनाएं!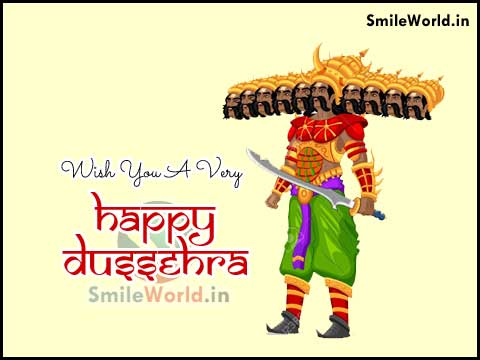 Vijayadashami Ka Shubh Parva
Apke Aur Apke Parivar Ke
Jivan Me Sukh, Samradhi Aur
Shanti Bharde. Happy Dussehra.
राम की रावण पर विजय,
माँ दुर्गा का महिषासुर मर्दन,
प्रत्यक्ष प्रमाण है कि,
बुराई कितनी भी प्रबल क्यूँ ना हो,
अच्छाई से कभी नही जीत सकती।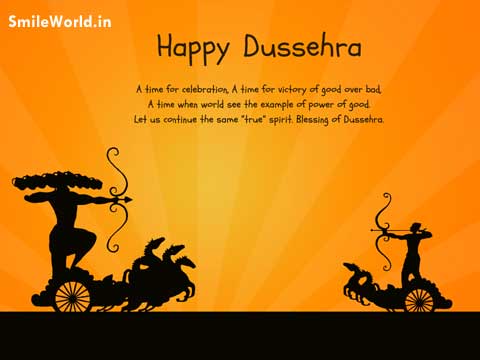 Dasha Hara is a Sanskrit word
which means removal of ten bad qualities within you
Kama vasana (Lust)
Krodha (Anger)
Moha (Attachment)
Lobha (Greed)
Mada (Over Pride)
Matsara (Jealousy)
Swartha (Selfishness)
Anyaaya (Injustice)
Amanavta (Cruelty)
Ahankara (Ego)
It's also known as Vijaydashmi means Vijaya of Dashmi.
Happy Dussehara!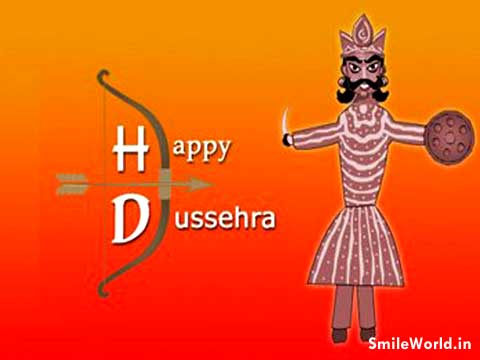 Dussehra Ka Ye Pyara Tyohar,
Jiwan Mein Laye Khushiya
Apaar, Shri Ram Ji Kare Apke
Ghar Sukh Ki Barsat Shubh
Kamna Hamari Kare Sweekar.
अत्याचार पर सदाचार, पाप पर पुण्य, दम्भ पर विनम्रता, क्रोध पर करुणा,
आसुरी प्रवृत्ति पर सद्वृत्तियों की विजय के महापर्व
विजयादशमी की आप सभी को अनन्त बधाई एवं शुभकामनाएं।
विजयादशमी इस बात का प्रतीक है कि
असत्य के रावण का सत्य के 'राम' द्वारा अंत निश्चित है।
विजयादशमी का महापर्व मनुष्य को अधर्म, अहंकार और
असत्य का परित्याग कर धर्म, विवेक
और सत्य के मार्ग पर चलने की प्रेरणा व शिक्षा देने वाला पर्व है।
– उमेश कुमार गुप्ता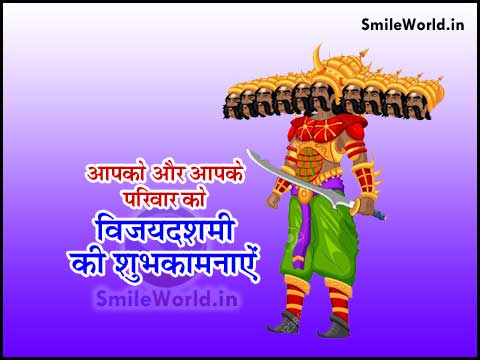 Aaj Ek Dum Happy Occasion Hai
Bole To Ram Ji Ne Ekdum Dangerus
Ravan Ki Vaat Laga Di Bole To
Lanka K Sab Mamu Log Ko Free
Kiya Bole To Happy Dasshera.
जो विद्वान होकर भी
अहंकार की मद में अपना
धर्म और ज्ञान को भूल गया ।
जो सर्वज्ञ और समर्थ होते हुए भी
धर्मस्थापना हेतु सामान्य जीवन को
चरितार्थ कर गए ।।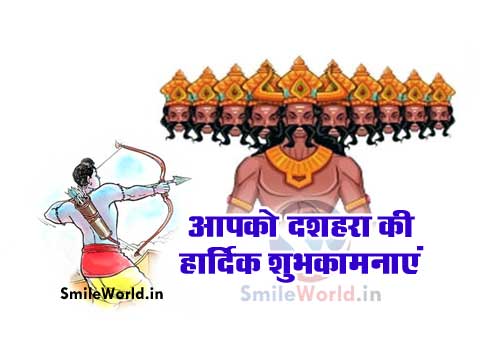 Ye Pal Ho Sunehera, Duniya Me
Naam Ho Roshan Thumahara,
Dusron Ko Dikhako Tum Kinara
Yehi Will Yhai Hamara..
Happy And Happy Dussehra.
तुम लोग हर साल रावण को जलाते हो
फिर भी वो अगली साल वापस आता हैं।
क्यो की तुम्हे पता हैं,
रावण कभी नहीं मरता..✌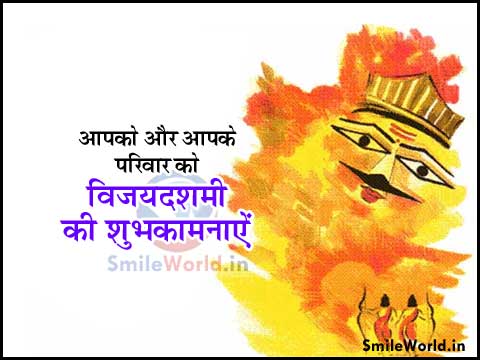 Happy Vijayadashami Wish This
Dussehra Bring 3 High In Your
Life. High Devotion, Determination
And Dedication Which Will
Take You To Dream Destination.