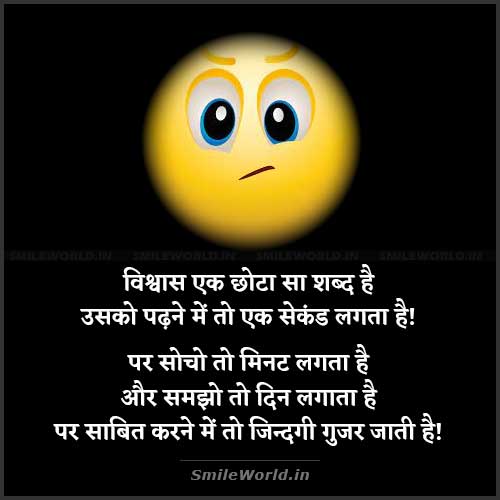 विश्वास एक छोटा सा शब्द है
उसको पढ़ने में तो एक सेकंड लगता है
पर सोचो तो मिनट लगता है
और समझो तो दिन लगाता है
पर साबित करने में तो जिन्दगी गुजर जाती है…!!
Vishwas Ek Chhota Sa Shabda Hai
Usko Padhne Mein To Ek Second Lagta Hai
Par Socho To Minute Lagta Hai…
Aur Samjho To Din Lagta Hai
Par Sabit Karne Mein To Zindagi Guzar Jati Hai!!